French Politician Warns Of Growing Salafist Threat In Tunisia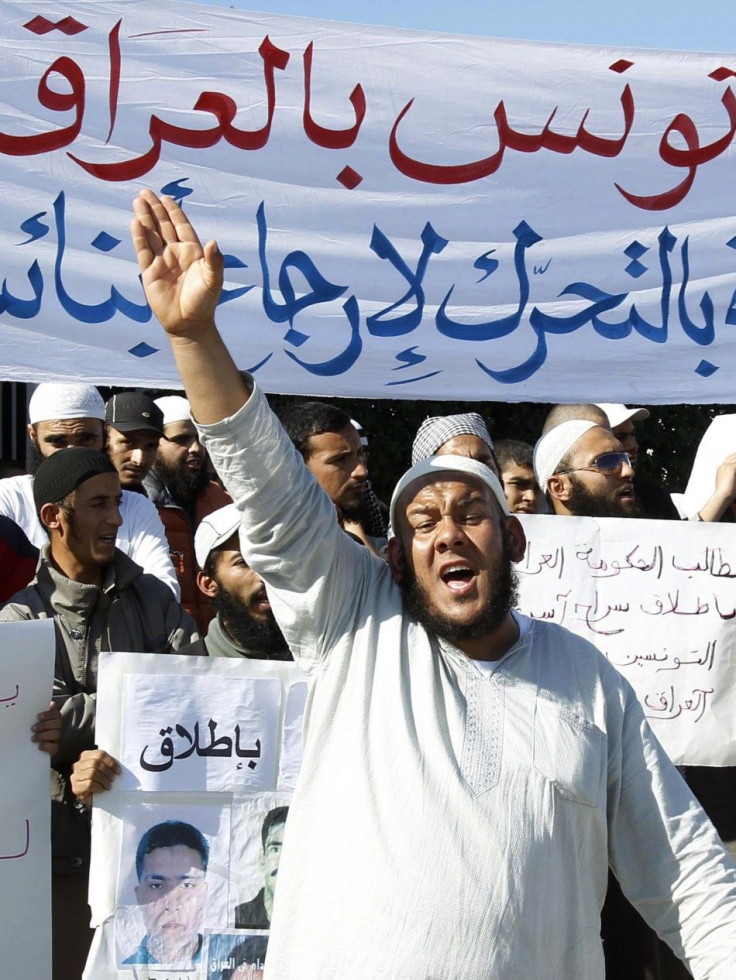 A French politician of Tunisian descent has warned that Islamic radicals present a growing threat in his native country and may endanger the lives of thousands of European tourists who annually visit.
Jamel Gharbi, 62, a Socialist regional councilor from the Pays de la Loire, claimed that he and his family were attacked by a gang of fifty Salafists in the Tunisian town of Bizerte while on holiday.
The jihadists were reportedly outraged by the fact that Gharbi's wife and daughter were wearing shorts and t-shirts.
"I saw that they were looking at my wife and daughter in a hateful way due to their summer clothes, which were in no way provocative," Gharbi told Le Figaro newspaper of Paris.
"They told us that we were in an Islamist country and I quickly understood that it was going to degenerate. I shouted to my wife and daughter to flee and the assailants laid into me to punch me and hit me with sticks."
Gharbi added: "It was [like] a lynching, it was horrible. My daughter shouted: 'They're going to kill daddy' as I was covered in blood, but the worst thing was that nobody budged, nobody came to my aid; I was left to fend for myself. If I had fallen on the [ground], I think they would have finished me off."
The councilor managed to escape the mob with his family and barricaded themselves in the house they were staying in.
Gharbi quickly returned to France and declared he would not return to Tunisia anytime soon.
"As soon as you leave the gilded prison of hotels and beaches you are at the mercy of gang of Salafists who reign with terror," he told the paper.
"People who see eye-catching adverts for white beaches… should see what goes on behind the scenes. They mustn't fall into these people's claws. Today the region of Bizerte is disfigured, everything's changed, there is total insecurity, people are scared and after a certain hour one wonders what might happen. Women pay the heaviest price."
Prior to the attack on Gharbi, a group of 200 Islamists assaulted people attending a concert at a cultural festival in Bizerte with sticks and swords, hurting at least five.
Another prominent, Franco-Tunisian lawmaker, Paris Mayor Bertrand Delanoë, concurred with Gharbi.
"This appalling and cowardly act perpetrated by an extremist minority violates the values of Tunisia," he said.
France foreign minister Laurent Fabius has condemned the attack on Gharbi's family as "unacceptable" and demanded to meet with the Tunisian government to discuss the matter.
France's Agriculture minister Stéphane Le Foll, told the French television news channel ITele: "If this is democratic transition, then Tunisian leaders have some serious questions to answer."
Tunisia has long enjoyed a relatively liberal atmosphere, rare in the Islamic world. However, since the overthrow of long-time secular dictator Zine El Abidine Ben Ali last year, formerly banned Islamist groups and political parties have emerged on the landscape.
Still, the new government, run by the moderate Islamists led by the Ennahda party, has vowed to punish extremist radicals.
The Salafists, small in number, have disrupted a number of public events, including musical shows, comedy programs, among other activities, in Tunisia which they find offensive to their strict fundamentalist Islamic values.
© Copyright IBTimes 2022. All rights reserved.
FOLLOW MORE IBT NEWS ON THE BELOW CHANNELS