FTC Decision: No Charges But Google Promises Big Changes
Google Avoids FTC Fines By Agreeing to Changes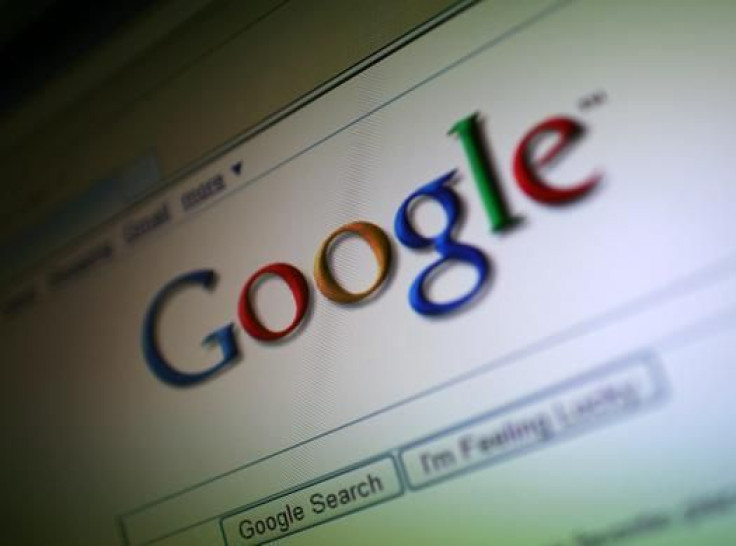 Google (NASDAQ: GOOG), the No. 1 search engine as well as owner of thousands of patents, settled charges with the U.S. Federal Trade Commission Thursday by agreeing to changes in search and granting patents, without a fine or fear of breakup.
FTC Chairman Jon Leibowitz announced that the settlement had been approved unanimously by the five-member FTC, and he said it's enforceable if the Mountain View, Calif.-based company walks back from its commitment.
The deal, a consent decree in which Google neither admitted nor denied misconduct, "is good for users, good for innovation and the right thing to do," Leibowitz said as he announced the deal.
Shares of Google rose $5.28 to $728.43 right after the announcement but then eased to close at $723.72, up 47 cents.
"It's cerainly unusual. It looks like a very informal mechanism to resolve search issues," said William Kovacic, a former general counsel of the FTC under President George W. Bush. "It looks like Google got off in a very light-handed way."
In response, Google's general counsel, David Drummond, said, "The conclusion is clear: Google's services are good for users and good for competition." He said the company "was open to improvements" recommended by the FTC and said Google would abide by them.
In its own brief, the FTC commissioners said they engaged in "exhaustive" tests of how Google managed results and determined it usually had "its own vertical search results" appear first on a search page, with others showing up "below the fold." The commission said Google was only ttyintg to get a better answer to a user quety, not showing favoritism, or "search bias."
As a result, the FTC determined Google's conduct is not "demonstrably anticompetitive," it said.
The FTC examined the practices of Google, such as how it leverages its nearly 75 percent control of the search market to generate advertising, as well as a new trove of 24,100 patents obtained last May, when it completed the $12.5 billion acquisition of Motorola Mobility Holdings, the maker of the Droid phones.
The acquisition was blessed by the FTC, as well as by the U.S. Department of Justice and the European Commission, which have both acknowledged that they've been examining Google's behavior. Smaller rivals in search, headed by Microsoft Corp. (NASDAQ: MSFT) with its Bing service, as well as Yahoo (NASDAQ: YHOO), have complained about Google for years.
As part of the deal, Google agreed to ease its pressure on advertisers that had complained that a favorable review on another site, such as Yelp (NASDAQ: YELP), would be "scraped" into Google, which would then report the review as its own. That practice will stop, the company promised.
As well, Google agreed to stop forcing advertisers to participate in subordinate categories such as Google Shopping if they wanted to ensure they still would appear as part of Google search.
Google also agreed that any developer seeking rights to its patents for smartphones will get the rights easily as a means of bolstering competition. Drummond, Google's general counsel, said the company will use a neutral third party to resolve patent disputes rather than sue other companies.
The FTC consent decree "establishes clear rules" for methods of resolving those claims, Drummond added.
Kovacic, the former FTC counsel who is now a professor at George Washington University Law School, said the commission may be relying too much on Google "to do what it promised to do." In a more traditional deal, a company could be liable for daily fines of $11,000 for not complying with a consent decree.
Last August, Google paid a record fine of $22.5 million, when it acknowledged invading the privacy of users of Safari, the search engine devised by Apple (NASDAQ:AAPL), now its bitter rival in search and smartphone software. At the time, Leibowitz said he was very disappointed about Google's behavior.
Rather than spend time in court fighting the FTC, Google signed the consent decree, which Leibowitz said he expects will be adhered to. If not, the FTC chairman said the company could be prosecuted.
In 1998, the Justice Department brought a major antitrust suit against Microsoft, claiming the No. 1 software company had committed major abuses of antitrust law by forcing PC makers to install Windows in their products, selling them with the Internet Explorer browser and other practices.
Microsoft settled various aspects of the case over time but its oversight by a federal judge didn't end until mid-2011.
Leibowitz said the multiyear probe examined more than 9 million documents, heard testimony from many companies, although he declined to say how many, and conducted an exhaustive investigation. It also exchanged information with the European Commission.
In a statement, FTC outside counsel Beth Wilkinson said, "Undoubtedly, Google took aggressive actions to gain advantage over rival search providers. However, the FTC's mission is to protect competition, not individual competitors."
Google, which has a large lobbying office and legal staff in Washington, obviously preferred a speedier resolution. As well, the U.S. Senate this week approved the nomination of a new commissioner, Joshua Wright, to succeed Thomas Rosch, whose term expired. Wright is scheduled to be installed on Friday.
Legal sources said Chairman Leibowitz wanted to clear the decks of the Google case before the new commissioner takes office.
Shares of Microsoft closed at $27.28, down 34 cents. Yahoo shares fell 26 cents to $19.82, while shares of Yelp closed at $20.15, up 45 cents.
© Copyright IBTimes 2023. All rights reserved.