Ex-Alameda Engineer Shares SBF's 'Grand Plan' Including 'Building A Vaccine Factory' And 'Iterated Embryo Selection'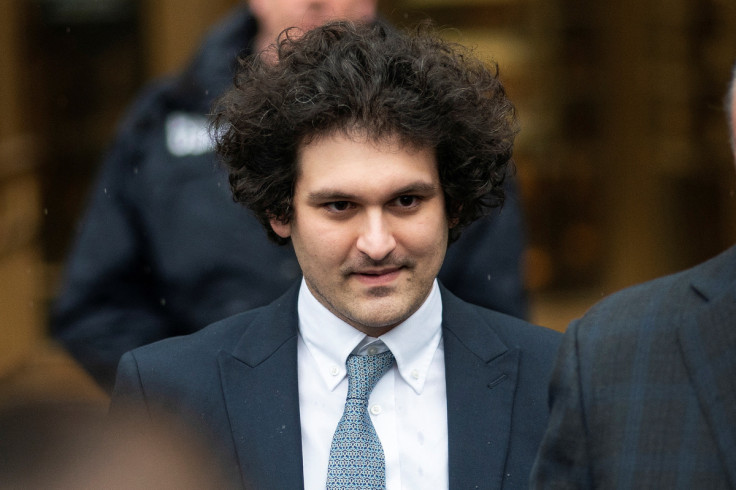 Sam Bankman-Fried (SBF), once regarded as the "golden boy" of crypto and co-founder of the now-bankrupt crypto empire FTX, is not solely focused on cryptocurrency or decentralization, as a former engineer of Alameda Research, the crypto hedge fund SBF also co-founded, claimed that he had a "grand plan," including "building a vaccine factory" and creating a technology capable of "iterated embryo selection."
Aditya Baradwaj, who worked as an engineer at Alameda Research between September 2021 and November 2022, recently detailed his experience working up close and personal with SBF in a series of posts on social media platform X. His is the raw and unique perspective of an employee who objectively saw what was happening at FTX at the time.
While he narrated some details that many mainstream media outlets already exposed a few months ago, Baradwaj's disclosure about SBF's "grand plan" is a fresh input, which aligns with recent allegations that the FTX Foundation previously thought of buying a Pacific island nation to build a bunker for the apocalypse and to be the place where they could construct a laboratory and develop a "sensible regulation around human genetic enhancement."
"Sam's vision for FTX, as he went on to explain, extended far beyond just a crypto exchange," the former Alameda Research engineer revealed, claiming that Bankman-Fried shared with them his plan of building a vaccine factory as well as future tech like iterated embryo selection.
"He talked about building a vaccine factory in the Bahamas to fix the invisible graveyard caused by slow FDA approvals," Baradwaj said, adding that SBF also discussed "hypothetical future technologies like iterated embryo selection, and the importance of not letting China get the lead in fundamental biotech research," as well as "malarial bednets and veganism."
The then software engineer at Alameda Research also shared that every action taken by SBF, including "Alameda, FTX, the Bahamas, policy proposals" were all part of his "grand plan."
Baradwaj said his life was transformed in ways he could never have imagined since working with Bankman-Fried and that the crypto mogul did not just intend to build a company but a machine that transcends boundaries and introduces "effective altruism."
"He didn't just want to build a company. He wanted to build a machine - a growing sphere of influence that could break past the walls of that little office in Berkeley and wash over the world as a force for good," Baradwaj said, adding, "Not just a company, but a monument to effective altruism."
But the "opulence the likes of which I'd only seen before in movies" and the regular brushing of "elbows with celebrities, sports icons, and political figures" were short-lived, he further said.
Baradwaj said that while he was with the company, he "saw irresponsibility. Careless risk management for a company handling billions of dollars in capital. Technical debt that would make any software engineer shed a tear. Millions lost in wasteful spending, and the hubris that it wouldn't matter."
International Business Times reached out to Bankman-Fried's camp through his lawyer to get his comment on the posts by the former Alameda Research engineer, and we will update this story as soon as we hear from them.
SBF did not build the vaccine factory or solve the "invisible death" caused by "slow FDA approvals." Instead, his empire imploded, and the people who placed their trust in him were the immediate beneficiaries of this financial disaster, with some of them losing their lifetime savings because of the spectacular collapse of the FTX.
Bankman-Fried is currently detained in the Manhattan Detention Center after the judge revoked his bail due to witness tampering. He allegedly leaked Caroline Ellison's (his ex-lover and the former CEO of the crypto hedge fund Alameda Research) personal journal to the New York Times.
He is waiting for his trial scheduled to be held in October, and according to his lawyers, he is being denied a vegan meal plan and is "literally now subsisting on bread and water."
© Copyright IBTimes 2023. All rights reserved.