Gabby Douglas' Hair: Olympian Hires Celebrity Stylist After Twitter Criticizes Her Do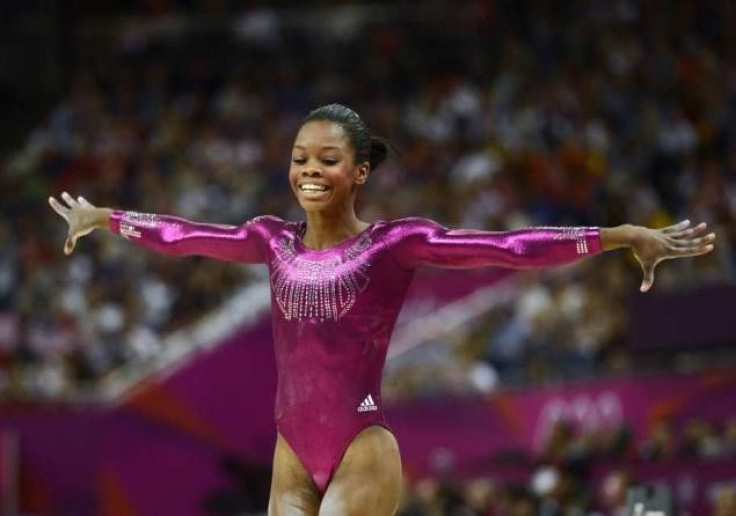 Even though Gabby Douglas won the all-around gold medal for gymnastics at the London Olympics, she was as much criticized by some for her messy hair as celebrated for her achievement, and now she's reportedly asked for Ted Gibson's help.
The 16-year-old "flying squirrel" seems to have succumbed to the pressure off getting her "unkempt" hair fixed and hired top celebrity stylist Ted Gibson, who has styled celebrities like Angelina Jolie, Anne Hathaway and Ashley Greene, the Daily Mail reported.
Douglas has been sporting a sleeker look since the Olympics ended, and Gibson may have already begun to work his magic on her hair.
Douglas allegedly approached the Texas-born celebrity hair stylist who owns the Ted Gibson Salon in Manhattan's Flatiron District, last week.
Douglas must really want to get her hair under control because a haircut from Gibson, who is also a hair expert on "What Not To Wear," costs $950, the Daily Mail said.
Gibson spoke to The Daily Beast about styling Douglas' hair, and the challenges it poses.
"It's tricky because Gabby is 16 and I don't want to do anything to make her look 25 years old."
He continued, "Together with her vision, I hope we can create something that's easy and looks great no matter what she's doing or where she is.
"I hope to create something that makes her feel good about herself as well. That's so important and a big part of what I do for all the women I work with."
But he believes the criticism the Olympian faced over her hair was "shameful."
"I couldn't believe it and still can't," he said. "You have this young girl doing amazing things, and the conversation becomes about her hair? It was ridiculous and shameful."
Like Douglas' mother Natalie Hawkins, Gibson believes that many of the teenager's critics are black American women themselves.
"Women of color spend millions and millions of dollars on their hair to look good, so we know how seriously we take the issue of hair," he said. "Oprah Winfrey told me once when I was on her show that 'our hair is our crowning glory.' I have to say I agree with Oprah."
Those who criticized Douglas went to Twitter to express their disapproval of her hair.
One user tweeted, "Gabby Douglas gotta [sic] do something with this hair! These clips and this brown gel residue aint it!"
Another wrote, "In Olympic news, why hasn't anyone tried to fix Gabby Douglas' hair?"
Which prompted another to reply, "That's an Olympic sport too!"
Gibson believes Douglas was hurt by people talking about her hair on Twitter and that those critics are to blame for her less than stellar performance throughout the rest of the Olympics.
He said: "I believe all that talk had to take a toll on her. How could it not? You've worked so hard for something and then people tear you apart for little or nothing."
Gibson then made sure to add that he wants to make the "flying squirrel" "feel good about being in her own skin."
"Women know coming to me is a soothing and nurturing experience that compliments the styles I give them," he said. "It's about the hair, and then it's about much more."
© Copyright IBTimes 2023. All rights reserved.