'Game Of Thrones' Season 5 Filming In Spain Continues Trend Of Fantasy Vacations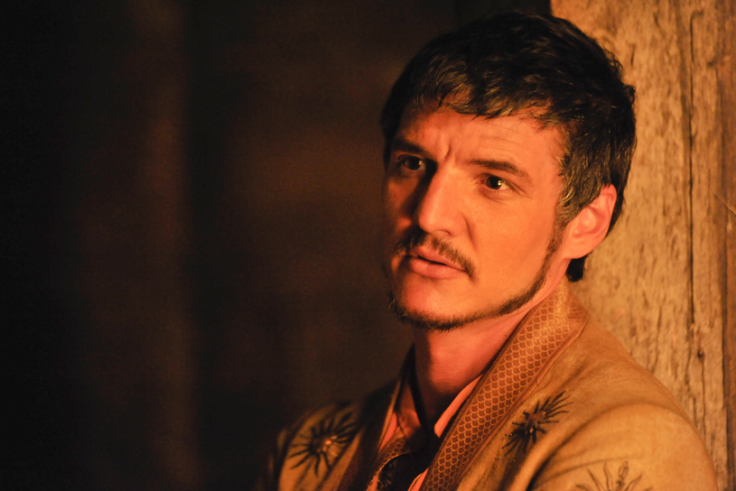 Cities around the world, including Boston, have begun bidding to host the 2024 Olympics, despite claims that the event does more economic harm than good. But no one will be disputing the benefits of hosting a "Game of Thrones" shoot, after U.S. Ambassador to Spain James Costos (also a former HBO executive) announced that two weeks into filming "Game of Thrones" Season 5 in the Spanish cities of Seville and Osuna, tourism there is booming.
Costos, according to the Hollywood Reporter, told an audience at the CreaCulture Forum that tourism in Seville is up 15 percent since filming started a little over a week ago. The shooting for the hit HBO drama has created quite a buzz in the area, with auditions for extras in one scene attracting 86,000 people.
Spain was tapped by "Game of Thrones" to stand in as the mythical city of Dorne. Though referenced multiple times in previous seasons, the city of Dorne is a new location for the show and will play a major role in the upcoming fifth season. Spain was chosen as the show's real-life Dorne for its Moorish castles, fortresses and gardens.
"Game of Thrones" will continue to bring economic benefit to Spain, according to Costos, and other film productions are already bidding to do upcoming shoots in the country.
The U.S. ambassador spoke about the appeal of Spain as a shooting location, saying "Spanish culture is an important element for the Spain brand, which the Spanish government and the embassy actively [promoting] investment in this country. That investment has a direct impact in the creation of jobs and increasing the awareness of Spain as a competitive and welcoming place for production."
According to Business Insider, while many tourists are flocking to Spain to catch a glimpse of the actual filming, run into the actors, or get cast as an extra, Spanish tourism officials in Seville and Osuna are hoping to keep tourists coming back after the film crews and cast have left. In both cities, tours are being set up to show visitors the various locations the show is currently using for filming, something other "Thrones" locations, such as Croatia and Ireland, have already been doing. Additionally, local establishments, like a tapas restaurant in Osuna, are capitalizing on the "Game of Thrones" fever by naming dishes and drinks after characters in the show.
The trend is nothing new. "The Lord of the Rings" franchise popularized New Zealand as a vacation destination and "Lord of the Rings"-themed tours and vacations have become big business in the country.
"Game of Thrones" will likely cause boosts in tourism wherever it films as fans become eager to get a real-world taste of their favorite fantasy locations. Fans will be eager to see how the newest, Spain, will look in the new episodes. "Game of Thrones" Season 5 will premiere in April 2015.
Would you visit a film location on vacation? Tweet your thoughts to @Ja9GarofaloTV.
© Copyright IBTimes 2023. All rights reserved.