'General Hospital' Spoilers: Will Cameron Threaten To Tell Sonny About Josslyn And Dex?
Cameron was left feeling betrayed after Josslyn's confession about Dex, but on the Tuesday, Jan. 24 episode of "General Hospital," Josslyn will ask Cameron to look past his anger and do her a favor.
In the ABC promo video, Josslyn (Eden McCoy) tells Cameron (William Lipton) she is afraid of what Sonny (Maurice Benard) will do if he finds out about her and Dex (Evan Hofer). "GH" spoilers reveal Josslyn makes a big request.
In the previous episode, Josslyn admitted that she slept with Dex before she broke up with Cameron.
Cameron then accused her of lying about why she broke up with him. However, Josslyn insisted they grew apart, but she hadn't found the time to break up with him.
Josslyn then told Cameron he couldn't tell anyone about her blossoming romance with Dex since Dex works for her stepfather Sonny.
It appears Josslyn will plead with Cameron to keep quiet about Dex, but will Cameron's anger cause him to threaten to reveal the truth?
Elsewhere in the promo video for the ABC soap opera, Nikolas (Marcus Coloma) tells Carolyn (Denise Crosby) that she'll do whatever he says.
In the previous episode, Elizabeth (Rebecca Herbst) was surprised to learn that her mother, Carolyn, was in Port Charles and would be staying for a few days.
Viewers are aware Carolyn suppressed Liz's memories to make her forget about pushing Finn's (Michael Easton) first wife down a flight of stairs.
It appears Nikolas will be responsible for Carolyn's return to town and will demand she helps him get custody of his baby with Esme (Avery Kristen Pohl).
However, Nikolas won't be able to get custody of his child if Esme remembers that he held her captive in Wyndemere Castle before she escaped.
Will Nikolas ask Carolyn to suppress Esme's memories like she did with Elizabeth?
Other "GH" spoilers tease Sonny presses Dex, Laura (Genie Francis) is there for Liz, and Anna (Finola Hughes) and Valentin (James Patrick Stuart) do some exploring.
"General Hospital" airs on weekdays at 3 p.m. ET on ABC.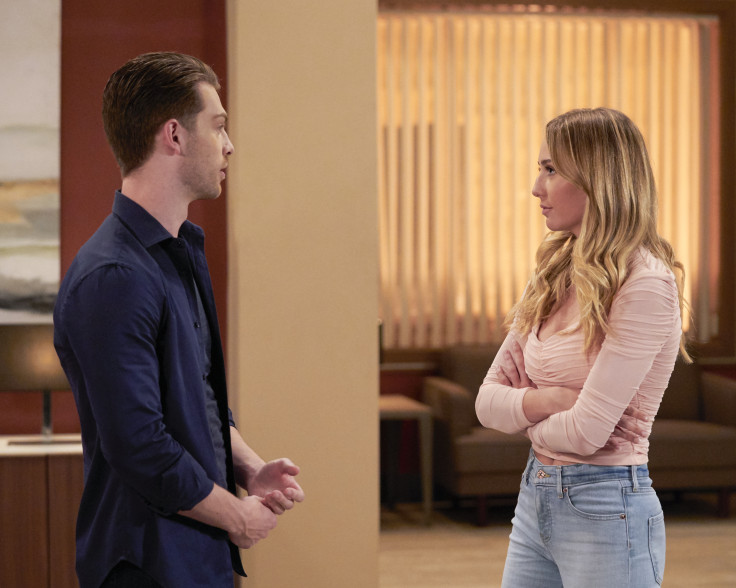 © Copyright IBTimes 2023. All rights reserved.