George Floyd Death: Minneapolis Police Precinct Set On Fire On Third Day Of Protests
KEY POINTS
Protesters set fire to Minneapolis PD Third Precinct on 3rd day of demonstrations
The protestors were angered over the death of George Floyd
Neighboring St. Paul experienced looting and violence in protests, injuring one
Protests in New York and Denver also turned violent, injuring at least two people
Officers were forced to abandon the Minneapolis Police Department's Third Precinct as cheering protesters torched the police station on the third day of protests following George Floyd's death in custody.
Floyd, a 46-year-old black man, was recorded on video telling officers that he "can't breathe" as he was pinned down to the ground by his neck with the knee of a white police officer. He later died at a nearby county hospital.
Police confirmed that staff had evacuated the Third Precinct where the four officers fired over Floyd's death worked. The precinct has become a focal point of many of the protests.
Shortly after the blaze, city officials warned protesters to move away from the building following reports that there may have been cut gas lines, Fox9 reported.
Minneapolis Mayor Jacob Frey tweeted that emergency responders were working to put out the blaze.
"We all need to work together to ensure the safety of our friends, family, and Minneapolis residents. And right now working together means clearing the area," Frey said.
Frey also said that he made the decision to order the officers out of the building before rioters could move in. He told reporters that he sacrificed the building in order to protect both the officers and the members of the public.
"Brick and mortar are not as important as life," he said.
Neighboring St. Paul, part of the Twin Cities area with Minneapolis, also faced a third night of protests over Floyd's death. On Thursday evening (May 28), one person was seriously injured when fighting and looting erupted. Demonstrators reportedly threw projectiles into businesses and a fire was reported in at least one store.
Prosecutors said Thursday that they will "not rush" charges against the officers involved in Floyd's arrest and death.
Minnesota Governor Tim Walz sent in over 500 members of the Minnesota National Guard to support local law enforcement over the riots while President Donald Trump vowed to send in the military.
Trump also tweeted his frustrations over Frey's handling of the protests and said "thugs" were "dishonoring" Floyd's memory.
"....These THUGS are dishonoring the memory of George Floyd, and I won't let that happen. Just spoke to Governor Tim Walz and told him that the Military is with him all the way. Any difficulty and we will assume control but, when the looting starts, the shooting starts. Thank you!" Trump tweeted.
Protests have erupted across the U.S. over Floyd's death, many turning violent. Shots were reportedly fired into a crowd gathered outside the Colorado State Capitol in Denver. However, no casualty was reported.
In New York, protesters violently clashed with police following which 70 arrests were made and at least one man was reportedly injured.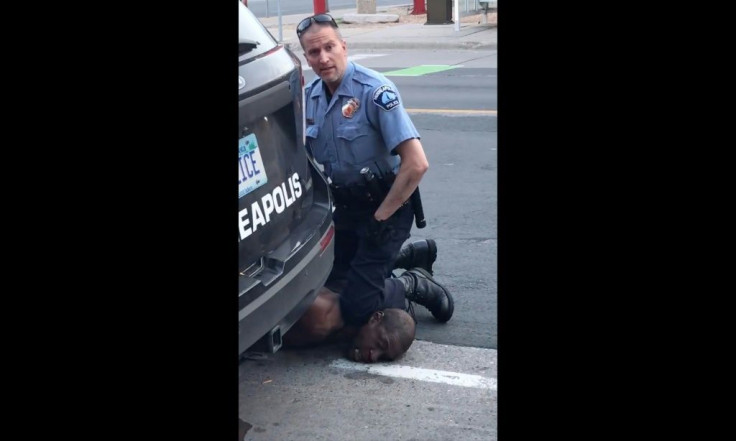 © Copyright IBTimes 2023. All rights reserved.
FOLLOW MORE IBT NEWS ON THE BELOW CHANNELS