George Zimmerman Bond Hearing: What To Expect During The Court Appearance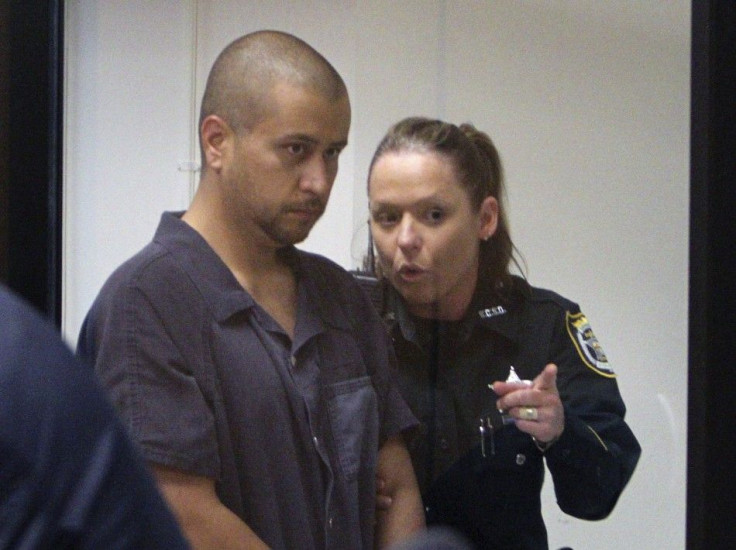 George Zimmerman's bond hearing is set for Friday. What can you expect to happen during the court appearance?
A judge will decide if Zimmerman, the neighborhood watch captain who shot Florida teenager Trayvon Martin in February in a case that has become a debate on race and justice, should be held in jail or if he deserves bond. Should Zimmerman receive a bond amount that he can post, he will be released from jail.
How the judge will rule is anyone's guess, but Washington, D.C.-based attorney Bernie Grimm of the law firm Cozen O'Connor told IBTimes the judge will consider two factors: Zimmerman's risk of committing a dangerous crime if he's released and the likelihood that he will flee the country to escape the second-degree murder charges filed against him.
Grimm said the fact that Zimmerman's prior attorneys cited their trouble in locating their client as one of the reasons why they were no longer representing him is an indication that Zimmerman may be a flight risk in the eyes of a judge.
If I'm a judge, it would make you a little bit concerned, Grimm said.
On the other hand, Zimmerman's new attorneys could argue that since Zimmerman did not try to leave the country in the month before charges were filed shows he is not a flight risk.
Should Zimmerman get bond, Grimm says it's unlikely to be an unreasonable figure -- it won't be $5 million - and he expects Zimmerman to be out on bond.
There is some debate as to whether Zimmerman will be safer in jail or as a free man, however.
He's fine out of jail, Grimm said, pointing to the fact that Zimmerman lives in a gated community. I think he's fine.
While there have been threats made against Zimmerman, including a bounty on his head from the New Black Panther Party, Grimm still thinks Zimmerman's life won't be in danger.
But Trayvon's parents and civil rights leaders are urging would-be vigilantes to let the justice system run its course.
Jesse Jackson and Al Sharpton will express their opinions, but I don't think it will be a situation where a group of renegades overrun [Zimmerman's] house, Grimm said.
The Trayvon Martin case has caused widespread outrage and should Zimmerman go to trial and be found not guilty by a jury, there is sure to be large-scale protest. But Grimm doubts it will rise to riots that plagued Los Angeles after the Rodney King verdict.
I think there's going to be upheaval and recoil, he said. I don't think it's going to be fires and burnings in the street, although people will be angry.
© Copyright IBTimes 2023. All rights reserved.