Germany vs. France Lineups: Flu Scare Spares German Players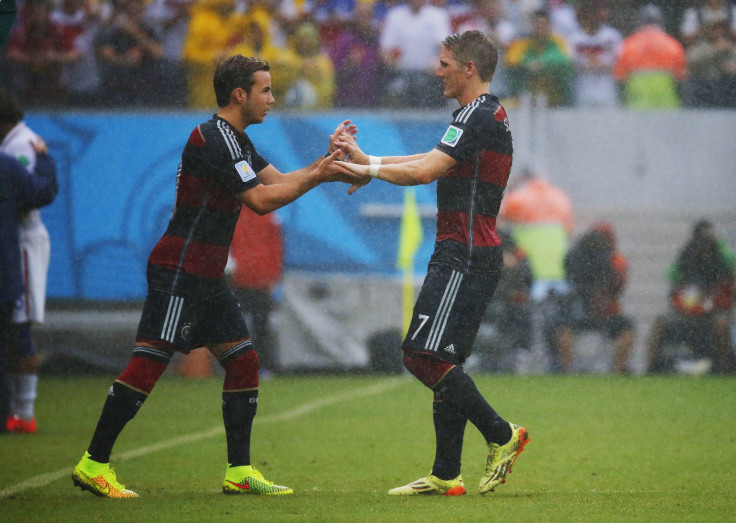 The moment of truth is upon us for the German and French national teams, whose World Cup showdown kicked off at noon in Brazil on Friday.
The hotly anticipated match was always bound to be an exciting and tense one, but a flu scare on the eve of the contest had many German supporters fearing the worst for their team's prospects.
But the official lineup for Friday's match appeared to put most of those fears at ease, as it did not feature any major substitutions known to be made for illness. And defender Mats Hummels, who missed the team's nail-biting 2-1 win over Algeria on June 30 due to illness, is on the roster, as is midfielder Christoph Kramer, who was also reportedly sick earlier this week. Hummels had been kept isolated from his teammates in hopes of keeping them from falling sick, and it appears that the strategy may have helped stave off a wide-scale epidemic among the German team's squad members.
Check out Germany and France's full lineups below, as compiled by Google. The French team is on the left, while the Germans are on the right:
Though the Germans appear to be back to full strength, coach Joachim Low has sustained some criticism for lineup choices he's made.
Soccer whiz Gary Lineker tweeted that the lineup reflected a "massive change in personnel and tactics from Germany. Mertesacker is out, Lahm back in his best position, Khedira in, as is Klose."
Those moves were knocked about on Twitter, as some found them to be a fair reflection of individual players' performances thus far in the World Cup:
Others saw the changes as foolhardy, reactionary decisions on Low's part:
Meanwhile, France's lineup has been fairly stable through this point in the tournament, which most fans see as a positive for the squad:
© Copyright IBTimes 2023. All rights reserved.