'Ghostbusters' Reboot: Director Paul Feig's Photos Give Proton Pack Details, Show Ecto-1 Vehicle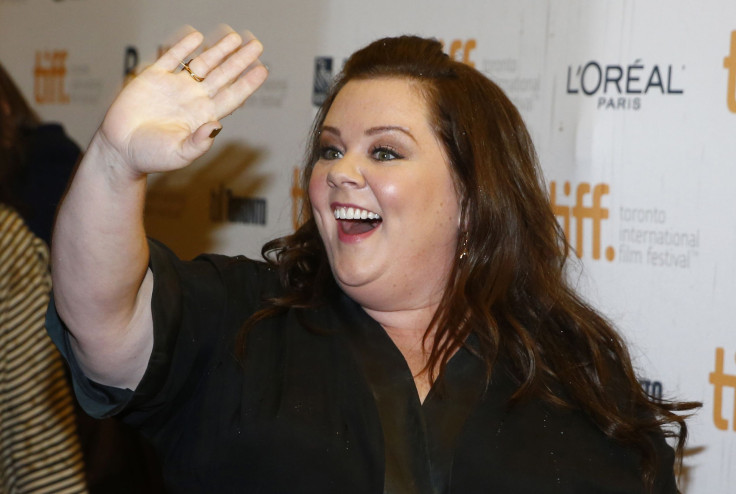 Director Paul Feig has shared a detailed look at a proton pack from the upcoming "Ghostbusters" reboot. He shared the image of the fictional energy weapon on Twitter and revealed the names of each component, including the plasma ignition chamber, faraday cage, liquid helium fill valve, high-voltage RF feed and cryogen reservoir. The proton pack can be seen lying against a tiled wall. Feig released the same image a few weeks back, but without the details.
The proton pack was first seen in the 1984 film "Ghostbusters." It consisted of a backpack-sized particle accelerator that fired stream of protons that negatively charged the energy of ghosts. It also had a hand-held device called the "Neutrino Wand." The new proton pack appears to have all the components to take down the ghosts and it will be interesting to see how the all-female lead characters will use it to accomplish their mission.
Feig also shared the image of the Ghostbusters' mode of transport, the Ecto-1. He tweeted the back and front of the car, which appears to be red and white with a Ghostbusters logo on the sides and back.
The vehicle is different from what was shown in the original "Ghostbusters" film. That time a 1959 Cadillac professional chassis, built by the Miller-Meteor company, was used. The new Ecto-1 has fewer windows and doors and also a giant light on top.
The shooting of the reboot is underway in Boston and Feig said he is thrilled to helm it. "A lot of people ask why I didn't create my own thing, but 'Ghostbusters' never ran out of steam, it's such a great idea. It's such a fun franchise, so why not bring it to a new generation? The old movie is never going to not exist. It's not my plan to erase every copy! Hopefully they can all live together," he told Empire.
The new film will star Melissa McCarthy, Kristen Wiig, Kate McKinnon, Leslie Jones and Chris Hemsworth. Produced by Amy Pascal and Ivan Reitman, it is scheduled to open July 22, 2016.
© Copyright IBTimes 2022. All rights reserved.
FOLLOW MORE IBT NEWS ON THE BELOW CHANNELS