'Gilmore Girls' Revival Spoilers: Miss Patty's Dance Studio Gets Makeover In Released Set Photos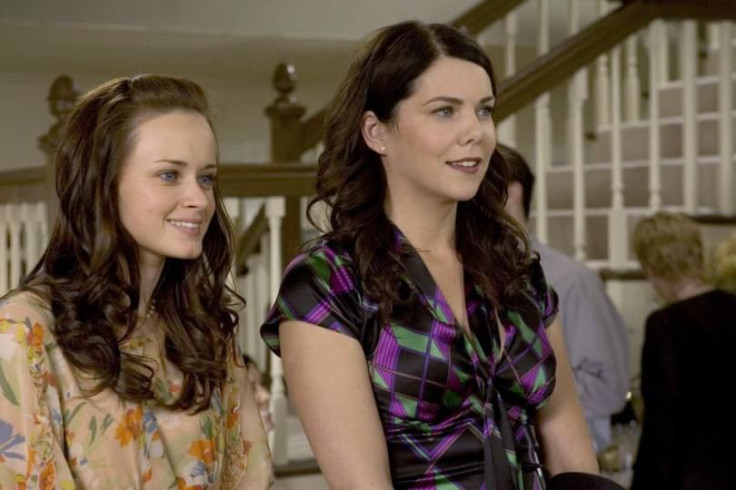 The "Gilmore Girls" town of Stars Hollow is getting a makeover! And the renovation has begun with none other than Miss Patty's (Liz Torres) beloved dance studio.
Recently, Twitter used @CaddyGlass posted a photo of the freshly painted building, which was used to frequently host Stars Hollow' town meetings during all seven seasons of Amy Sherman-Palladino's comedy series "Gilmore Girls."
But why is the dance studio – as well as a few other important "Gilmore Girls" set locations – getting a facelift? Well, many suspect it has something to do with the rumored revival of the pop-culture stuffed series.
In October, TVLine revealed that the long-running show, starring Lauren Graham and Alexis Bledel as the mother daughter duo Lorelai and Rory Gilmore, would be returning to TV in a Netflix revival. Insiders dished to the outlet that each of the four 90-minute installments (making up the revival) would represent a different season of the calendar year. (That means "Gilmore Girls" fans will be able to relive all their favorite Stars Hollow events from the annual Snowman Building Contest to the End of the Summer Festival.)
The exciting news of a forthcoming remake came a few months after the cast and creators of "Gilmore Girls" reunited for the show's 15th anniversary at the 2015 ATX TV Festival. During the event, Sherman-Palladino addressed rumors of the show's possible return (first teased by Scott Patterson who played the baseball cap-sporting character Luke), noting that she and her husband Dan Palladino hadn't written anything for an upcoming revival.
"Nobody here hates each other. That's very important...if it ever happened, I promise you we'd do it correctly…It would have to be the right everything – the right format, the right timing, the right way. It would have to be honored in a certain way and I think that if you look around, we would all jump in and do it," she stated.
It looks like they are "jumping in" – with a paint brush in tow!
© Copyright IBTimes 2023. All rights reserved.