Girls Generation Singer Hyoyeon Gets Candid About Haters: 'They Should Come See Me' [Watch]
Girls Generation vocalist Hyoyeon does not respond to online comments, but she wants to meet her haters and tell them to say things to her face.
The group made an appearance on the South Korean variety show "Knowing Bros," during which the 32-year-old "Lion Heart" singer got candid about her thoughts on bashers, how they affect her and how she deals with them now.
In one segment on the show, the group, also known as SNSD (Sonyeoshidae), was given keywords to comment on, and Hyoyeon wrote that she believes in the "fundamental evil human nature."
"I believe fundamental evil human nature as part of my work. In the past I didn't really care about malicious comments, I stayed positive. I could filter them out myself," she told hosts led by Kang Ho-dong, Lee Soo-geun, Kim Young-chul.
"People would write negative comments about me without knowing the truth or knowing about me. They make comments based on rumors or my looks. They don't even consider my feelings when writing them. It's impossible to not get angry. They make me angry when I read them," she added.
Taeyeon, Sunny, Tiffany, Yuri, Sooyoung, Yoona and Seohyun nodded in support as their fellow member recounted her experience with naysayers.
"They should come see me. When I'm not busy with my schedules, I really want to see them. I want to tell them to say it to my face," Hyoyeon said.
When asked by hosts if she replies to her haters, she revealed that though she now reads negative comments, she doesn't respond to them.
"No, they're not worth replying to," she explained. "When I thought about how we're born without knowing anything and how we learn, I thought how humans can be inherently evil. In the past, my seniors told me not to read them. I didn't, but now I do. I simply laugh at it and wonder what is on their mind to write such an offensive comment."
"Knowing Bros" is one of South Korea's most-watched television shows, where hosts and guests interact through games, a mini talent show and an improvisational acting show.
Girls Generation's latest album, "Forever 1," came out on Aug. 5 and sold more than 100,000 copies in its first week. It edged out the group's previous reunion album, "Holiday Night," which was released in 2017 and sold over 90,000 copies during its first week.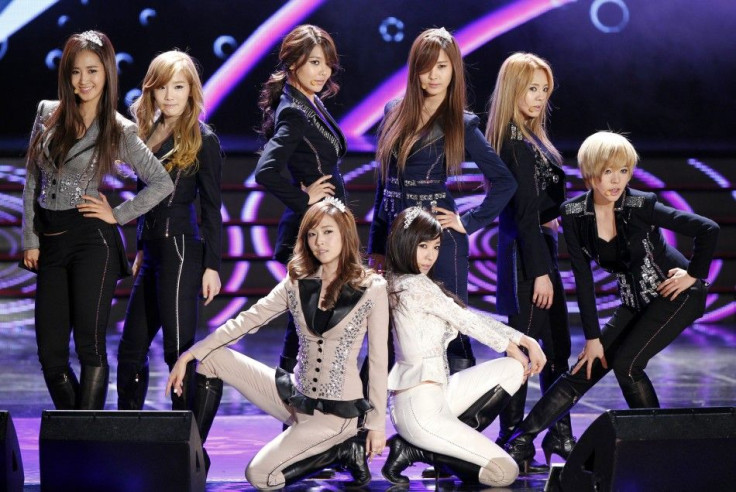 © Copyright IBTimes 2023. All rights reserved.