Gisele Bundchen Warned Tom Brady To Leave Football Or She's 'Gone for Good'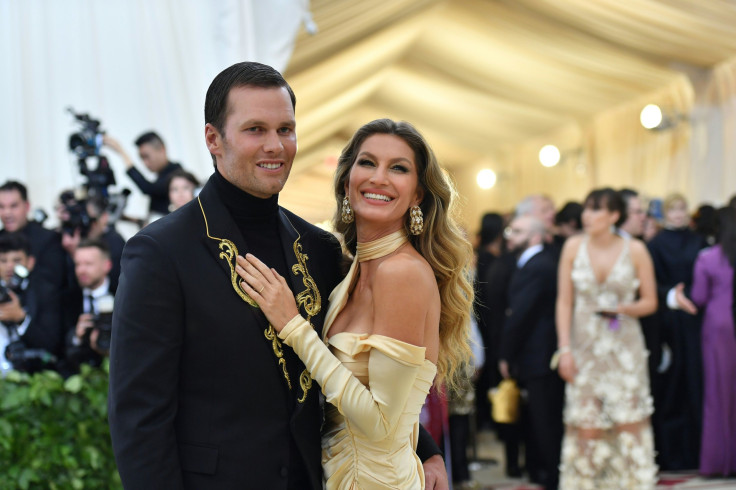 Tampa Bay quarterback Tom Brady is reportedly being forced to choose between football and his marriage to Gisele Bundchen.
Sources told Us Weekly that Bundchen, 42, threatened to leave Brady, 45, if he didn't fully commit to their family.
The couple share a son, Benjamin, 12, and a daughter, Vivian, 9. Brady also has a son, Jack, 15, from his relationship with ex-girlfriend Bridget Moynahan.
"Gisele told Tom either he leaves football to spend time with the family or she is gone for good," an insider told the outlet.
Bundchen has previously expressed concerns that Brady's NFL career could have a negative impact on his health.
"She doesn't want him to continue to get injured and not be able to enjoy life in the future," the source said. "She is doing it for her family."
Despite Bundchen's desire to have Brady spend more time at home, the quarterback revealed he had no plans on leaving the game.
"There's no immediate retirement in my future. There was a retirement in the past, but I moved on from that," Brady said during a new episode of the "Let's Go! With Tom Brady, Larry Fitzgerald and Jim Gray" podcast.
"I made a commitment to this team, and I love this team, and I love this organization."
Brady revealed retirement was out of the question due to his dedication to his team and football. "I told them in March I was playing, and I've never quit on anything in my life," he explained.
"And I know, as a bunch of teammates, that we all count on one another to be at our best and to work hard and to put the team first. And that's what you commit to and that's what you want your teammates to commit to as well... I'm always trying to work hard, and I'm always trying to commit more to the things that are important to me. And this team is very important to me, and I certainly want to be the best I can be for them."
The couple's marital issues reportedly escalated earlier this year after Brady announced his decision to return to football, six weeks after he confirmed his retirement.
While there have been reports of each party hiring divorce attorneys, neither Bundchen nor Brady has filed paperwork to dissolve their marriage.
© Copyright IBTimes 2023. All rights reserved.