'Glee' Alum Darren Criss Wraps Filming 'The Flash,' 'Supergirl' Musical Crossover [VIDEO]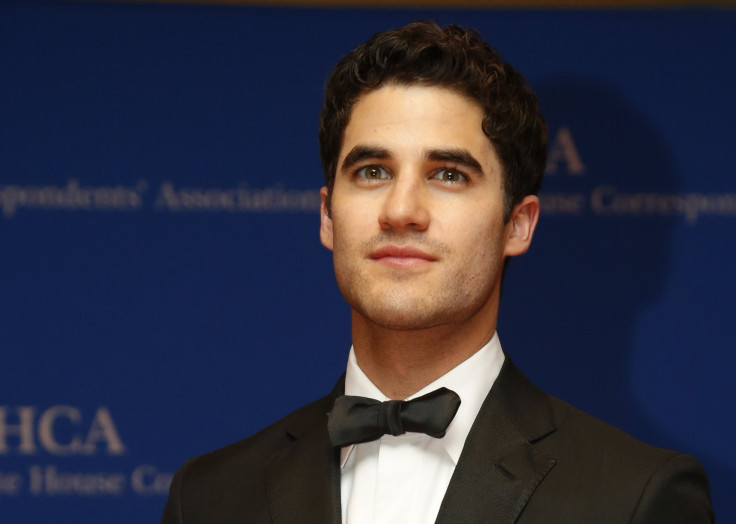 Darren Criss has just finished filming the much-anticipated musical crossover between "The Flash" and "Supergirl."
On Wednesday, Criss posted a video on Instagram, announcing that he's done shooting his part for the two-night crossover event. "Well my friend, I guess that was a wrap," the "Glee" alum says in the clip as he exits his "Flash" trailer.
Criss — who plays the villain Music Meister in the musical — began filming the crossover last Jan. 28, and since then, the 30-year-old actor has been sharing photos from the set of both CW shows. Check out some of those behind-the-scenes pics below:
In a tweet last week, Criss told his fans that he has a lot more snapshots to post from the musical, but because he doesn't want to reveal any spoilers, he decided to share them at a later date.
The musical serves as a reunion between Criss and his fellow "Glee" alums Grant Gustin and Melissa Benoist. Criss played Blaine Anderson on the FOX musical dramedy, while Gustin and Benoist portrayed Sebastian Smythe and Marley Rose, respectively.
"With our Flash (Gustin) and our Supergirl (Benoist) being 'Glee' alums, how could we not have them go up against another 'Glee' favorite like Darren Criss?" executive producer Andrew Kreisberg told TVLine last month, revealing Criss' casting for the first time. "We have been blown away by his talent over the years and we can't wait to see what he brings to the Music Meister."
As previously reported, the musical will kick off at the end of the "Supergirl" March 20 episode and will continue the following night in "The Flash," where the bulk of the action takes place.
The "Flash" episode of the musical, titled "Duet," will feature singing performances from Criss, Gustin, Benoist, Jesse L. Martin (Joe West), Carlos Valdes (Cisco Ramon/Vibe) , Jeremy Jordan (Winn Schott), Victor Garber (Martin Stein/one-half of Firestorm) and John Barrowman (Malcolm Merlyn). "Supergirl" stars David Harewood (J'onn J'onzz) and Chris Wood (Mon-El) will also guest star in the "Flash" episode, but both actors won't be singing.
© Copyright IBTimes 2023. All rights reserved.
FOLLOW MORE IBT NEWS ON THE BELOW CHANNELS