'Glee' Star Chris Colfer Pays Tribute To Cory Monteith: 'Love And Miss You, Buddy'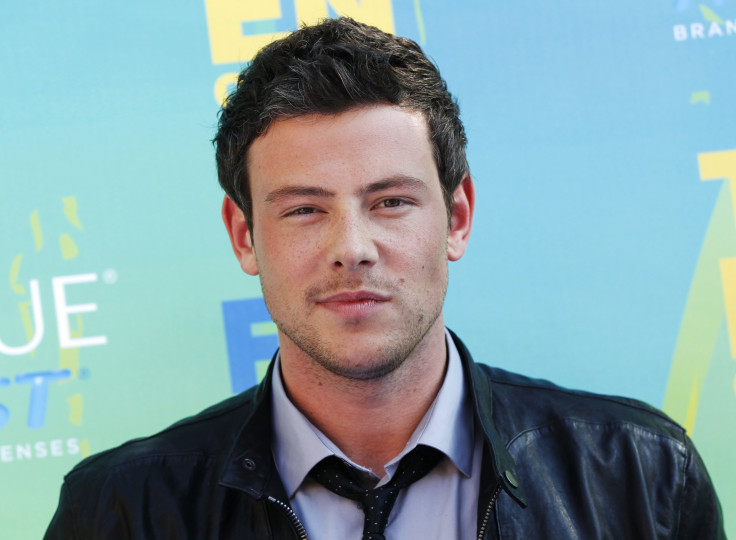 Actor Chris Colfer has paid tribute to the late Cory Monteith, breaking his silence for the first time since the 31-year-old "Glee" star's death from an overdose of heroin and alcohol in a hotel room in Vancouver, British Columbia, on July 13.
Colfer, 23, posted a photograph of Monteith and himself on his Instagram account, with a caption that reads: "I'll never forget all the laughs we shared or the faces we made after awkward interview questions. Love and miss you, buddy," according to Us Weekly.
The news comes on the heels of the revelation that the "Glee" cast and crew gathered together on Thursday for a private memorial honoring Monteith. "Ryan Murphy and Lea Michele gathered the cast, crew and producers of Glee, along with colleagues from the network and studio, to share memories and music in an emotional celebration of the life of Cory Monteith," Fox said in a statement. "We thank the public for their continued outpouring of love and support as we grieve our friend and colleague during this difficult time."
While the future of the show was thrown into doubt after Monteith's death, series co-creator and executive producer Murphy told TV Line that the decision was made to continue after speaking with Monteith's real-life girlfriend and "Glee" co-star, Michele.
"Ultimately, we made no decisions without consulting Lea," Murphy said. "[Executive producer] Brad Falchuk and I talked to Lea and really asked her what she wanted to do. We laid out every possible option. And she was very adamant that she thought it was best for the cast and crew to get back together sooner [rather] than later so that mortgages could be paid and people could take care of their families. Cory was so beloved that she felt people really needed to be together in this time. So we sort of followed her lead.
Murphy also said they would film three episodes to air this fall, the last of which will address Monteith's death. After that, the show will go on hiatus to "reconfigure" the season.
According to E Online, production on the fifth season of "Glee" is set to begin on Aug. 5. The new season will premiere on Sept. 26, a week later than originally expected.
© Copyright IBTimes 2023. All rights reserved.