Gold, Copper Producer Kazakhmys Posts Flat Profit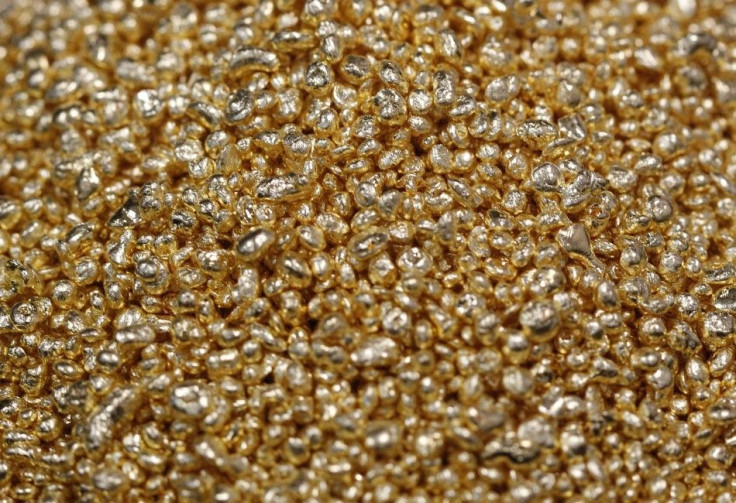 (REUTERS) -- Copper miner Kazakhmys posted a flat core profit for 2011 as stronger metal prices were offset by an 18 percent rise in production costs, including soaring wages for skilled workers in Kazakhstan, home to its core operations.
The FTSE 100 miner dangled a higher-than-expected 27 percent dividend rise, helping prop up its shares on a weak day for the sector, but warned it was unlikely to complete a $250 million buyback announced last year, disappointing some.
The company has bought back $83 million of shares to date.
We are mindful of the freefloat and comments made by shareholders that they would like to maintain a certain level of freefloat, Chief Financial Officer Matthew Hird said, when asked if he would consider a fresh buyback.
So we won't rule it out, but going forward it is more likely that if we had surplus capital we would be returning it through an increased dividend.
Kazakhmys -- whose shares have rallied more than 21 percent this year and outperformed the sector as copper prices recover -- said dividend increases were likely to ease as it ramps up spending on its growth projects.
Capital expenditure for 2012 is expected to be $1.5 billion, more than double than in 2011, largely due to development of its $1.8 billion Bozshakol project and mostly financed by Chinese loans. It will also almost double its spending on exploration.
Clearly they beat market expectations (on the dividend), and that says something reasonably positive. However it doesn't fully compensate for the potential the share buyback will not be completed, analyst Charles Cooper, at Oriel in London, said.
At 0920 GMT, the shares were up 1.7 percent at 1,128 pence, outperforming a 0.7 percent rise in the sector.
ENRC OPTIONS
Part-owned by the Kazakh government and by Chairman Vladimir Kim, Kazakhmys said earningsbefore interest, tax, depreciation and amortisation (EBITDA) came in at $1.96 billion, against $1.93 billion in 2010, broadly in line with market expectations.
That excludes special items and the contribution from its 26-percent stake in rival miner ENRC.
Kazakhmys said it welcomed corporate governance changes at ENRC, where it is the largest shareholder, after that miner completed a governance review and replaced its chairman. Kazakhmys continues to consider options for its holding.
We always monitor a variety of possibilities, and will choose the one that will maximise value for shareholders, Chief Executive Oleg Novachuk said.
I don't think a sale is the only option. We don't rule it out, but we are considering a few options.
The miner, which released production numbers in January, confirmed it expects 2012 output at a similar level to 2011, though grades will decline at a similar rate. It does not anticipate further significant declines after this year.
Sales volume dipped but the higher realised copper price -- up 16 percent -- lifted revenue 10 percent to $3.6 billion, as Chinese customers compensated for European weakness.
Kazakhmys said sales contracts for 2012 had been completed on broadly similar pricing terms to 2011, but some 80 percent of its material would be sold to China, as opposed to the usually more even split with Europe.
Kazakhmys, like others across the sector, has been badly hit by rising costs, as the price of raw materials, input costs and labour soar. The miner said production costs rose 18 percent, fuelled in part by the labour squeeze in Kazakhstan, where oil and mining firms compete for a limited pool of skilled workers.
Sales of gold, which Kazakhmys produces alongside copper, have been hit by restrictions imposed by the Kazakh central bank which said last September it would buy all the gold the country's mines can produce until 2014-15, to boost the central Asian state's reserves.
Kazakhmys said it had stockpiled 69,000 ounces of gold bars by the year end, with an approximate value of $122 million at current prices, but expects to sell that in the first quarter.
© Copyright Thomson Reuters 2023. All rights reserved.