Gold Heads for First Quarterly Fall Since Sept '08: Analysis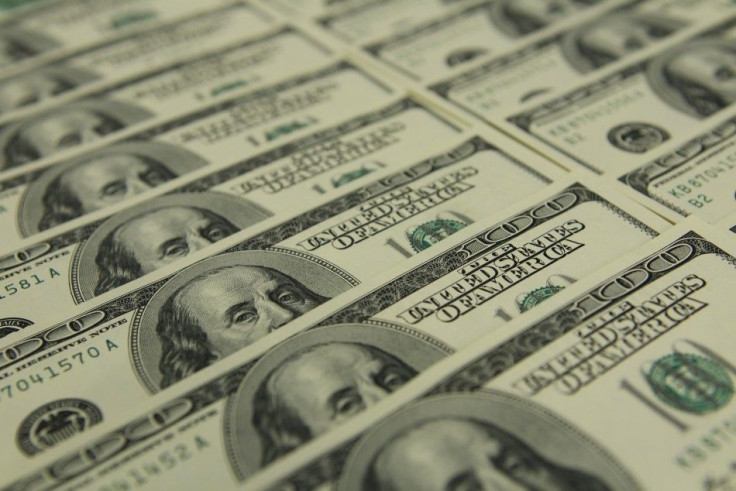 (REUTERS) -- A dash for cash has overwhelmed gold's traditional status as a haven from risk, putting the metal on course for its first quarterly fall since end-September 2008, when the global credit crunch was at its worst.
Investors said gold could continue its slide through to the end of 2011 as they liquidate positions in a scramble for dollars at the end of a difficult year, with the euro zone debt crisis causing money markets to seize up.
We are sitting on quite a lot of cash, I think a lot of people are, said Rupert Caldecott, chief investment officer Of the asset allocation team at Dalton Strategic Partnership, which has a total of around $2.4 billion under management.
With so many assets declining daily in value, cash has its merits. The bond markets are offering no help. The problem with safe havens is that they have proven not to be safe at all and the list is getting shorter. It may only be cash very shortly.
Gold made a tentative bounce on Thursday after falling 3.5 percent on Wednesday, but was still hovering near a 2/1-2 month low at around $1,588 an ounce, and it may take months for the metal to recover.
Investors' recent tendency to hold cash, rather than hard assets, has become more evident as the end of the year approaches.
The most recent Reuters asset allocation poll showed global portfolio managers held more cash in November than at any time during at least the last seven years, another of the factors undermining gold's safe-haven properties recently.
In a period of liquidity contraction and severe distress, investors need to raise cash and gold prices suffer, said Sabine Schels, head of fundamental commodity research at Bank of America Merrill Lynch.
We saw that in 2008/2009 after the collapse of Lehman Brothers.
A resurgent dollar against the euro has also proved a headwind to gold, with the euro near an 11-month low to the U.S. currency.
A stronger dollar often encourages non-U.S. holders of gold to sell the metal to lock in a higher profit in their own currencies.
At the moment gold is moving in tandem with the euro and in the short-term currencies will continue to be the main driver for gold, said Ross Norman of Sharps Pixley. It's all about the U.S. dollar.
If at the start of the new year we see great strength I think that will be deeply encouraging for gold bulls for the remainder of 2012 but the first few weeks will be key.
THE BULLS MAY RETURN
Some investors said the sell-off could be exaggerated and they still like gold, which is shown by the resilience of holdings of the metal in exchange-traded funds (ETF), which remain near record highs.
We see no let-up in the investor interest in gold. ETF inflows have continued to hold up and there is a need for emerging central banks to diversify their reserves into gold, Schels said.
Global holdings of gold in the major exchange-traded funds tracked by Reuters remain above 70 million ounces, close to this month's record 70.148 million ounces, as inflows into European funds offset outflows from large U.S. products such as the SPDR Gold Trust, the world's biggest gold-backed ETF.
Although the gold price is suffering from investors' desire for the safety of cash, the risk that this $116 billion stash of bullion could be jettisoned is slight, analysts say.
We remain bullish on the long-term outlook for gold and comfortable with the relatively modest position that we currently hold for the time being, Charles Morris, head of absolute return, HSBC Global Asset Management, said in a note.
© Copyright Thomson Reuters 2023. All rights reserved.