Gold Price Rises Despite Investors' Greater Risk Appetite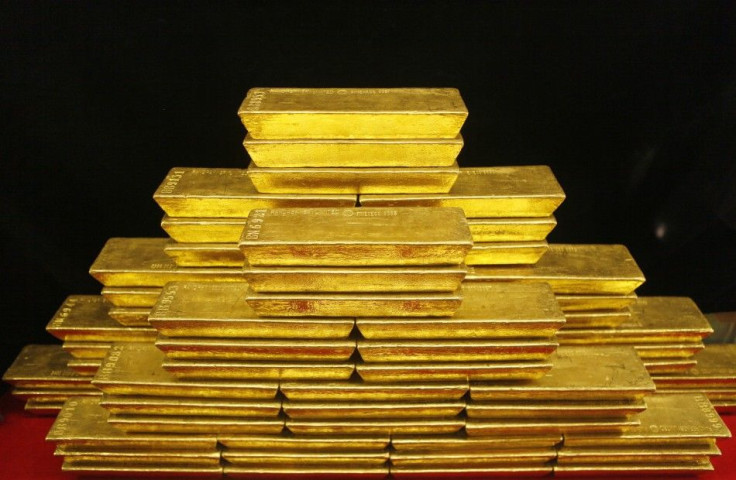 Global demand for gold lifted the price of the yellow metal Wednesday, countering a growing appetite for risk among U.S. investors, many of whom expect the Federal Reserve to come to the aid of the U.S. economy, perhaps as early as September.
Precious metals, which are generally seen as safe-haven investments like Treasuries, typically move in the opposite direction of stocks. But Wednesday both stocks and precious metals were moving higher. Traders attributed gold's rise to strong demand outside the U.S.
The metals market is global. We're still shipping a lot of product to Europe still seeing a tremendous demand coming out of Germany, said Peter Thomas, business development director for PFG Best.
Optimism about further stimulus from the Federal Reserve, stemming from this week's release of a key Fed meeting earlier this month, eased investors' concerns and helped lift the Dow Jones industrial average into positive territory for the year.
Stocks also bounced back after a report early Wednesday by business outsourcing firm Automatic Data Processing, which showed private-sector added 91,000 jobs in August. Although this number was slightly less than a Bloomberg survey having employers add 110,000 jobs in August, the current number shows that hiring may have taken only a small hit due to debt fears.
Shortly after noon Eastern time, the Dow reached 11,638.62, with 24 of the 30 stocks posting gains for the day. Through Tuesday, the Dow -- which is now positive for the year -- has gained 410 points in the last three sessions, helping to further overcome some of the losses experienced in August.
Gold rose $7.20 to $1,837 per ounce on the CME Comex division of the New York Mercantile Exchange. Silver rose too, climbing 24 cents to $41.71.
© Copyright IBTimes 2023. All rights reserved.