Gold Prices Plunge to 6-Week Low, Dollar Soars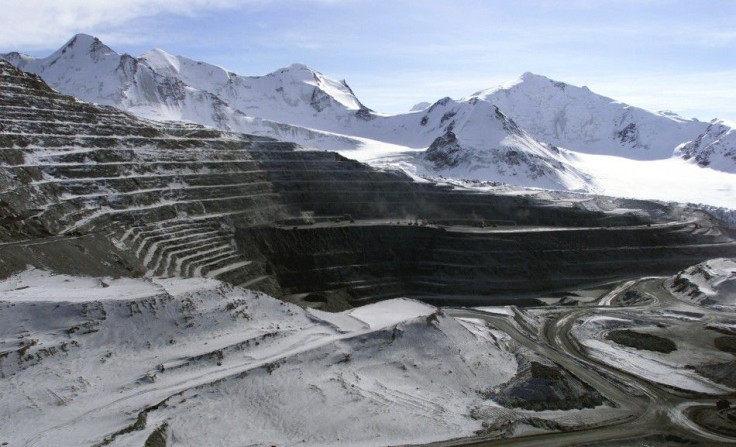 Gold tumbled to a six-week low Monday as bank selling and a skyrocketing dollar overwhelmed price support from central bank buying.
The yellow metal plunged 2.8 percent while silver dropped 3.9 percent and palladium fell 3.2 percent. Platinum ended the day down more than one percent.
The big price drops, which followed global equity prices down, signaled doubt that last week's Eurozone summit will do anything for the three short-term threats facing the continent: a lack of dollars, financial institution bankruptcies and national defaults.
If there is a tailwind it remains in the form of Asian central bank buying, David A. Rosenberg, chief economist and strategist for Gluskin Sheff + Associates Inc., wrote in a client note.
But if there is a headwind it is in the form of Eurozone banks engaging increasingly in gold leasing to raise liquidity. Moreover, flows into (exchange-traded funds) are running about half so far in this leg of the European crisis compared to prior spasms over the past 20 months.
Italy auctioned more debt Monday and had to a pay near-record yield, further evidence of the market's dismissal of Friday's summit.
Moody's Investor Services and Standard & Poor's underscored the Eurozone's need for immediate help by warning that time is running out for member nations to avoid downgrades.
Britain's FTSE 100 closed down 1.8 percent, France's CAC 40 settled 2.6 percent lower and Germany's DAX ended the trading day off 3.4 percent.
The dollar soared 1.14 percent to 79.59 on the ICE U.S. Dollar Index, and the single currency dropped to around $1.31.
In the U.S., equities were falling in late afternoon trading: the Dow Jones Industrial Average and the Nasdaq Composite were both off 1.9 percent and the S&P 500 fell 2.1 percent.
With gold acting like any other risk asset instead of a safe haven, the global downdraft hammered precious metals prices enough to do technical damage.
Having broken both a month-long consolidation pattern as well as the key $1,666.66 Fibonacci support level, we now have to return and test this level from underneath as our new resistance, wrote Andrei Knight of fxKnight.com. If it holds, look for a drop down to $1,617.24, eventually maybe $1,586.71. If instead the price manages to get back above $1,666.66 and hold that level as support, we can expect a return first to $1,716.08 and perhaps eventually $1,746.61.
Despite the big drop and the technical damage that gold prices sustained, physical dealers did not appear concerned.
A lot of people have been hanging on by their fingernails, and so today they're taking big profits here at yearend, he said. Some of it is window dressing, fund managers selling winning positions to make their overall trading look good.
Gold for February delivery fell $48.60 to close at $1,668.20 -- its lowest level since Oct. 25 -- while gold for immediate delivery rose $1.22 to $1,664.53.
Silver for March delivery fell to its lowest level since Nov. 21 before rising somewhat to close the session down $1.25 to $31.00, while silver for immediate delivery fell 10 cents to $30.99.
© Copyright IBTimes 2023. All rights reserved.