Gold Rises As Dollar Falls And Euro Zone Firewall Expands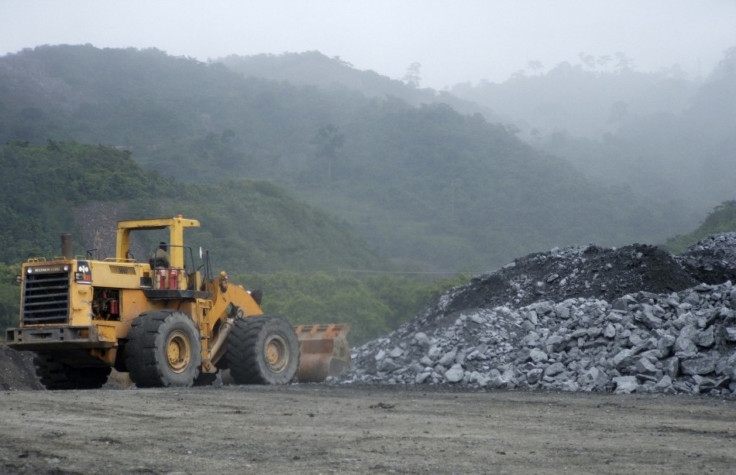 (REUTERS) -- Gold prices rose on Friday as the dollar fell to a one-month low against a basket of currencies, including the euro, after European finance ministers agreed to boost the euro zone's debt crisis firewall to roughly 800 billion euros ($1.1 trillion).
Spot gold rose 0.2 percent to $1,664.48 an ounce at 1333 GMT. The metal is on track for a 6 percent gain in the first three months of 2012 after posting its first quarterly drop in three years at the end of last year.
The euro rose 0.3 percent, and U.S. and European shares gained after European finance ministers agreed to beef up the region's crisis-fighting funds.
I think the market believes these firewalls are sufficient for now, but if things go really pear-shaped in Europe, even these firewalls won't be enough, Standard Bank analyst Walter de Wet said.
That's why ... the gold price is not reacting too much to this. I think it's more a dollar thing in the short-term, he added.
I think the risk is to the downside, and we could possibly go below $1,600, he said.
Last year worries over the potential spread of the euro zone debt crisis helped drive gold to record highs, but the metal has since re-established its usual inverse relationship with the dollar. News from the euro zone that boosts the euro and weighs on the dollar tends to be positive for gold.
The dollar fell to its lowest in a month against a basket of currencies on Friday, extending falls on expectations of more U.S. monetary stimulus. The retreat in the dollar helped push oil prices up 70 cents a barrel.
INVERSE LINK
Gold investors will be closely watching U.S. data in the second quarter for clues as to the likelihood of a fresh round of monetary easing, which could potentially hurt the dollar and support gold.
A shift in focus from the negatives in the euro zone to the negatives in the U.S. may influence gold prices in the medium term, HSBC analysts said in a note.
The failure to address the key issue of the U.S. budget deficit while the Fed maintains a zero interest rate policy is positive for safe-haven assets like gold, they added.
U.S. gold futures for June delivery were up $12.30 an ounce at $1,667.20.
Canada's Argonaut Gold Inc said on Friday its quarterly profit more than doubled, helped by increased volumes and higher gold prices.
Silver was up 1 percent at $32.52 an ounce. The gold/silver ratio, or the number of silver ounces needed to buy an ounce of gold, eased back towards 51 on Friday.
Spot platinum was up 0.8 percent at $1,635.74 an ounce and is on track for its best quarterly performance in three years, up 17.6 percent. Palladium was up 0.7 percent at $647.22 an ounce.
South Africa's government is to plough $420 million into a public-private platinum venture with Pallinghurst Resources that has ambitions to become the world's third-largest producer of the precious metal, Pallinghurst said on Thursday.
The partnership, which includes the local Bakgatla Ba Kgafela tribe, has a production target of 1.1 million ounces within the next five years. That would make it the biggest producer behind Anglo American Platinum and Impala Platinum.
© Copyright Thomson Reuters 2023. All rights reserved.