Gold, Stocks, Euro Pare Gains after ECB Bank Loans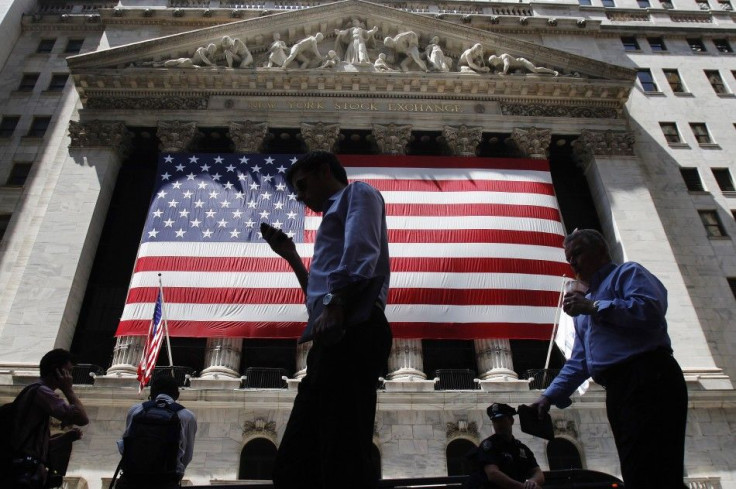 Gold lost early gains Friday, along with stocks and the euro, as an unexpectedly high number of Eurozone banks queued up for low-interest loans, underscoring for investors how widespread Europe's sovereign debt crisis has become.
The European Central Bank held a one-day offer Wednesday of three-year, low-interest loans to European banks, many of which are struggling to borrow enough money to service debts and conduct business.
While a strong response had been expected to boost the market's risk appetite because of the extra money that would be injected into Europe's economy, the market was not ready for just how strong that response was, about $640 billion loaned out to 523 banks.
Once the number of banks seeking help was announced, many markets reversed course.
Early in the session the most actively traded gold contract on the Comex had risen 1.6 percent to $1,643.70, and silver was 2.3 percent. By the day's end, gold was off 0.3 percent, and silver was down nearly 1 percent.
Stocks in Asia, where trading ended before the ECB announced results of its bank loan program, closed higher. In Europe stocks promptly turned down after the ECB disclosed the number of banks seeking cheap money.
At the same time, U.S. stock futures went from positive to negative, and by late afternoon trading the Dow Jones Industrial Average was off 0.11 percent, the Nasdaq Composite fell 1.3 percent and the S&P 500 was breakeven.
The euro also fell after the ECB lending program, and that boosted the dollar from 79.60 on the ICE U.S. Dollar Index, which gauges the greenback against a basket of currencies, to 80.40.
Copper pared early gains but remained in positive territory and crude oil rose 1.6 percent to $98.80 per barrel.
Gold has been trading like a risk asset, along with other metals, and trading on the dollar-euro exchange rate, Citigroup analyst David Wilson told Reuters.
The underlying issues, in terms of the macro environment, remain fragile. Europe is going to be in recession next year, the U.S. maybe will see modest growth, and China (is) slowing. That is still positive for gold ... but right now gold is trading as a risk rather than a risk hedge.
Gold for February delivery fell $4 to $1,613.60, while spot gold declined $13.52 to $1,611.46. Silver for March delivery slipped 29 cents to $29.25, while spot silver was off 32 cents to $29.25.
© Copyright IBTimes 2023. All rights reserved.