Gold's 10 Percent Gain in 2011 Extends Its Run to 11 Years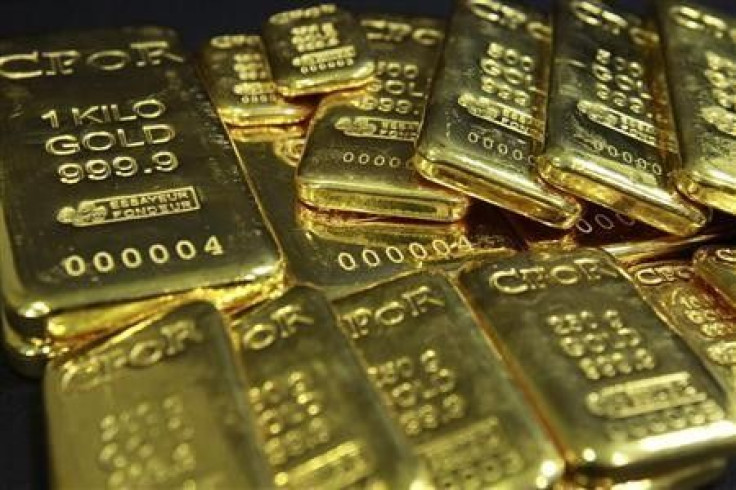 Gold rose 1 percent on Friday, rebounding from losses earlier this week that sent the market briefly into bear territory, and the metal sealed its 11th consecutive year of gains.
Bullion posted a gain of 10 percent for 2011, its smallest annual rise in three years. It remains down 18 percent from a record $1,920.30 set in September, and finished the fourth quarter with its first quarterly loss in more than three years.
Analysts said a rebound rally is possible in the near term but that gold is far from retesting all-time highs.
Gold's technical setup since late yesterday could be the start of a bullish reversal and a short-term bottom, said Michael Matousek, senior trader at U.S. Global Investors Inc., which has $2.5 billion in assets.
Spot gold rose 1.2 percent to $1,564.69 by 2:26 p.m. EST (1926 GMT), but it has limped into the end of the year with a 10 percent drop in December.
Gold fell heavily in December, as hedge funds scrambled for cash to meet client redemptions and European banks trimmed their gold holdings to raise capital.
U.S. February gold futures contract settled up $25.90 at $1,566.80, snapping six straight sessions of losses.
The metal enters the new year on an uncertain footing and appears to have lost its safe-haven status.
We think gold could struggle into the first part of 2012 and potentially drop into the $1,300 to $1,450 region, said Mark Arbeter, chief technical strategist of S&P Capital IQ.
[C]onsidering that gold remains in a decadelong bull market, in our view, we think a major bottom could be seen in the weeks ahead, Arbeter said.
Gold was one of the top-performing assets in 2011, giving investors a return of 10 percent, but it underformed U.S. 10-year Treasuries, which gained about 17 percent, and Brent crude oil, which returned about 14 percent.
Death Cross Looms
Despite Friday's rally, technical factors suggest gold's momentum has turned bearish.
Bullion's 20-day moving average dipped below its 200-day moving average on Thursday, in what technical analysts term a death cross, as short-term momentum has turned more negative than long-term momentum and could show that the current downtrend is pervasive.
When you start seeing a lot more bearish technical events occurring, more and more shorter-term traders are inclined to selling their positions, said Adam Sarhan, CEO of Sarhan Capital.
In recent months, gold has often shed its traditional safe-haven status as investors liquidated positions to free up cash as the Eurozone debt crisis caused money markets to seize up.
We need to see real money from the money managers coming back to this market. They have been absent throughout December, Saxo Bank senior manager Ole Hansen said.
Managed money's bullish futures position was at its lowest since early 2009, U.S. Commodity Futures Trading Commission data showed, a sign that investors were bailing out of the market.
On Friday, silver was up 0.4 percent to $27.85, but it was down 9.5 percent in 2011 for its first loss in three years. Platinum climbed 1.6 percent to $1,391.24, while palladium jumped 2.8 percent to $647.50.
© Copyright Thomson Reuters 2023. All rights reserved.