Google Chairman Arrives In Pyongyang Despite State Dept. Advice
Google Chairman Goes To North Korea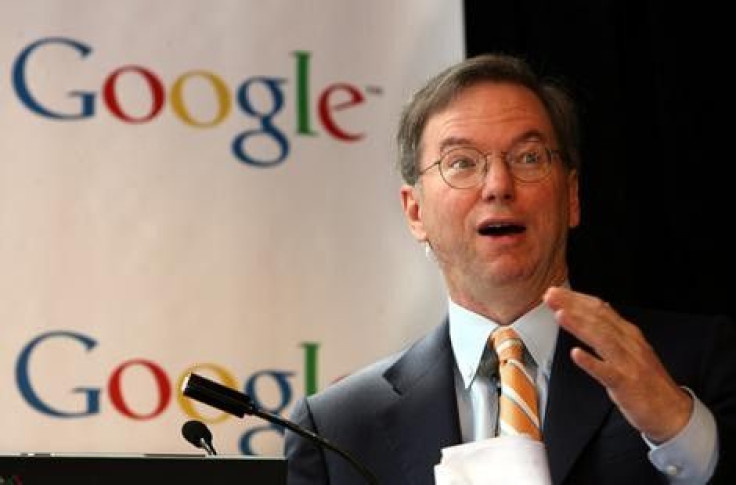 Eric Schmidt, executive chairman of Google (NASDAQ: GOOG), the No. 1 search engine, arrived in North Korea Monday with his daughter Sophie, 25, as well as former U.N. Ambassador Bill Richardson. Last week, the U.S. State Department had advised against the visit.
Schmidt, 57, and Richardson, 65, said the visit to Pyongyang is private and not connected to business for the Mountain View, Calif., company. Schmidt, took along Jared Cohen, 31, director of Google Ideas, as well as co-author of his forthcoming book, "The New Digital Age: Reshaping the Future of People, Nations and Business," to be published by Knopf this quarter.
The nine-member delegation is scheduled to deal with "humanitarian matters," Richardson said, as well as to meet with some North Korean university officials. Two major university presidents, Shirley Tilghman of Princeton and John Hennessey of Stanford, serve as Google directors and the company has been scanning books and manuscripts of major university libraries for years.
Richardson said he plans a news conference in Beijing on Thursday. The former New Mexico governor has made several prior trips to North Korea.
Last Thursday, the U.S. Federal Trade Commission closed its two-year probe of Google without charges but with a consent decree for patent sharing. Schmidt hadn't indicated if he would have postponed the trip if the outcome had been different.
Shares of Google were unchanged at $737.97 in midday Monday trading.
© Copyright IBTimes 2023. All rights reserved.
FOLLOW MORE IBT NEWS ON THE BELOW CHANNELS