'Goosebumps' Movie Trailer Released; Jack Black Horror Predicted To Be Next Big Franchise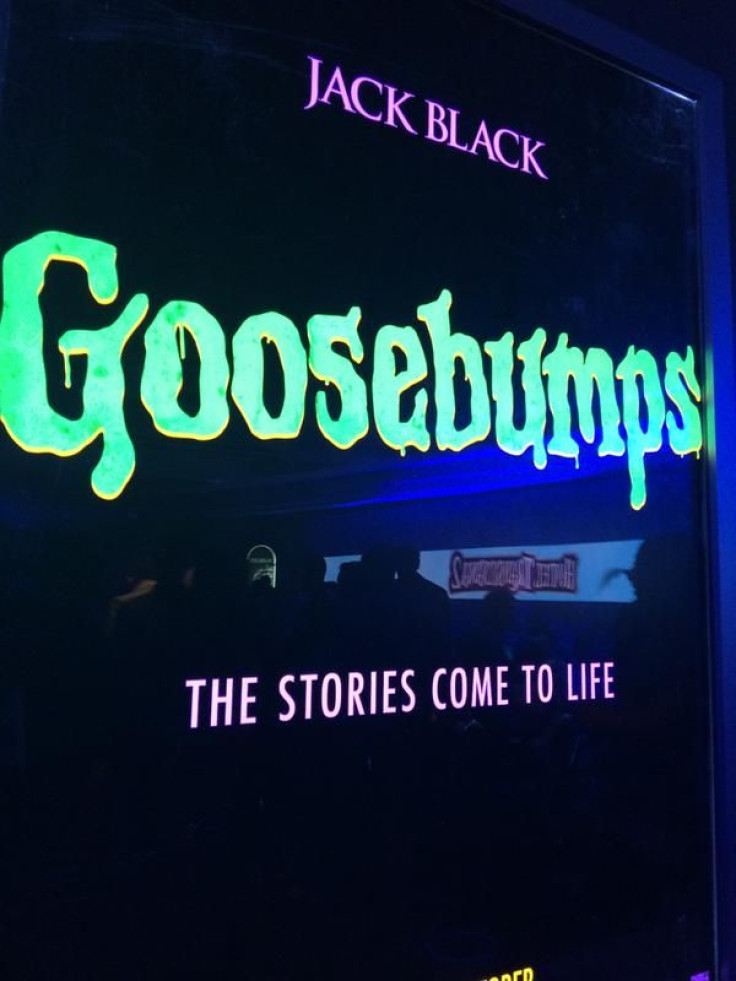 LAS VEGAS -- R.L. Stine fans are in for quite a treat when Sony Pictures releases "Goosebumps," a film based on the horror author's popular series, in theaters this Halloween. As part of the studio's 2015 slate presentation at CinemaCon in Las Vegas Wednesday night, the first trailer for the film was unveiled.
In the footage, Jack Black, who plays Stine in the feature, comes across as a very mysterious homebody. When his new teenage neighbor Zach Cooper (Dylan Minnette) decides to break into his home with his pal (Ryan Lee) after hearing a female scream, they come across a wide array of "Goosebump" manuscripts, each of which is concealed with a lock. When Zach opens one of the books, a figure morphs out of its pages, and he is greeted by one of Stein's famed creatures: the Abominable Snowman.
"You've just released every monster I've ever created," Black's character says in the teaser.
Unfortunately for Zach and the rest of the gang — which also includes actress Odeya Rush — who attempt to extinguish Stine's famed monsters, it won't be an easy task. The trailer shows that a gang of knife-throwing garden gnomes, the Werewolf of Fever Swamp, and a giant praying Mantis will also be on their tail.
In order to defeat Stein's creatures, they discover they need to suck them back into the manuscripts. But can they pull it off? Fans will have to wait until "Goosebumps" crawls into theaters — in 3D — on October 16.
According to the film's producer, Neal Moritz, he believes the film has potential to be next big hit for Sony Pictures. "I'm so proud of this film and I really believe it will be our next franchise," he said.
Despite "Goosebumps" being categorized as a horror film, Moritz said the feature was created to be a movie-going experience for all ages. "It's a funny, but not too scary adventure," he said, noting the movie's "nostalgia factor."
© Copyright IBTimes 2023. All rights reserved.