GOP Debate Watch Party DC: Washington's Best Bars To Drink And Watch Republicans In The Third Debate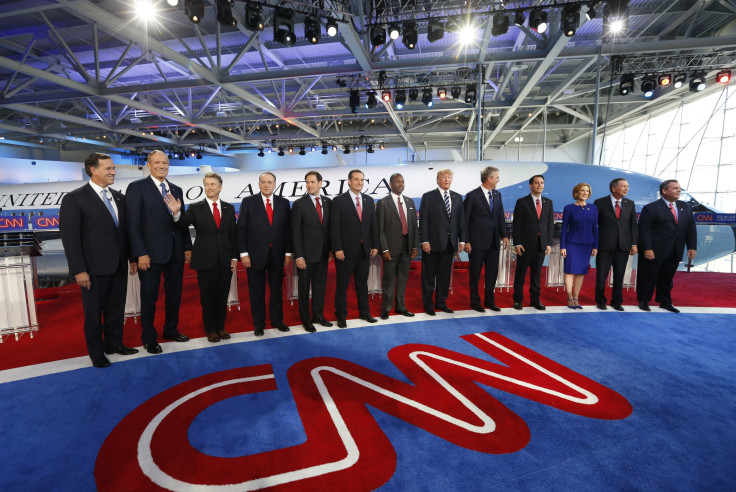 The first two Republican debates were the source of considerable drama. Debate one was a circus. The second debate saw the rise of former Hewlett-Packard CEO Carly Fiorina and retired neurosurgeon Ben Carson, both political outsiders hoping to take the nation's highest office.
The third debate, scheduled for Wednesday, already has its own sense of drama: Will former Florida Gov. Jeb Bush make a comeback? Will his former protégé, U.S. Sen. Marco Rubio, start shoveling dirt on the casket of Bush's campaign while continuing to climb the ladder toward the top? Will Carson again compare an issue to slavery?
If you're in the Beltway, you probably have your own sense of how things are going to shape up. You're in the thick of it, and one of the candidates could be tying up traffic in your 'hood come January if they are elected. So, you should probably make sure to watch the debate. But where to go?
There are plenty of debate-watch parties at some of your favorite D.C. bars that you may want to consider. Below is a list of some of the best.
PredictIt GOP Debate Party
Where: Capitol Lounge, 231 Pennsylvania Ave. SE
When: 5:30 to 11 p.m.
Cost: Free
RSVP on EventBrite, or learn more here.
National Press Club Debate Watch Party
Where: National Press Club, 529 14th St., NW
When: Doors at 7 p.m.
Cost: $10 for members, $15 for non-members
The NPC will also feature special cocktails for each of the 10 candidates. They're pretty fun: Trump's is a Corona, Bush's is a Budweiser (King of Beers), Carson's is a Bloody Mary and Sen. Ted Cruz's is Canadian Club. Find more info and reserve tickets here.
Union Pub Debate Watch Party
Where: Union Pub, 201 Massachusetts Ave, NE
When: Come when you want, or around 7:30 p.m.
Cost: Free
Johnny Pistolas Debate Watch Party
Where: Johnny Pistolas, 2333 18th St. NW
When: 7 p.m.
Cost: Free
Republican Debate Watch Party At GW
Where: George Washington University Marvin Center, 800 21st St. NW
When: 6 to 11:30 p.m.
Cost: Free
Here's your chance to hang out with the GW college Republicans. Find more information here.
© Copyright IBTimes 2023. All rights reserved.
FOLLOW MORE IBT NEWS ON THE BELOW CHANNELS