GOP To Investigate Claims Biden Family Received $31M From China If It Wins House
KEY POINTS
GOP may also investigate the origins of the COVID-19 if they win the majority in the midterm election, says House Minority Leader Rep. Kevin McCarthy
Author Peter Schweizer claimed that the Biden family entered five deals with China
The deals were discovered in a laptop that Hunter Biden allegedly abandoned with Wilmington
House Minority Leader Rep. Kevin McCarthy, R-Calif., has vowed that GOP would launch a probe specifically targeting the Biden family's ties with a Chinese elite should Republicans regain control of Congress in the midterm elections.
Speaking on Fox News' "Sunday Morning Futures," McCarthy said Republicans would likely investigate the origins of the COVID-19 pandemic and the $31 million that President Joe Biden allegedly received from a Chinese elite when he was still serving as the vice president under Barack Obama's administration.
"When we take the majority, we will create that committee on China and it will be a bipartisan committee, so you will have one American voice on how we can compete where China comes in and captures the critical minerals, when they come in and capture our medical supply and others," McCarthy said.
He continued: "We might have to go further. You might just have to be able to have a further investigation just within this family. What are they doing, and where did this money come from?"
McCarthy's remarks come after Peter Schweizer, author of "Red-Handed: How American Elites Get Rich Helping China Win," on Jan. 27 alleged that the Biden family received $31 million from individuals with ties to Chinese intelligence in recent decades through five deals with China.
Schweizer said those figures included $20 million from Chinese investment fund Bohai Harvest RST (BHR), $5 million from Burnham Asset Management, $188,000 from Hong Kong-based Gemini Investments, $6 million from CEFC China Energy head Ye Jianming and $1 million from CEFC's "top lieutenants" Patrick Ho.
The "Red-Handed" author said he compiled the list based on emails gleaned from a laptop that First Son Hunter Biden allegedly abandoned at a computer repair shop in Wilmington, Delaware.
John Paul Mac Isaac, the owner of The Mac Shop in Wilmington, said an unidentified man walked into the repair shop in April 2019 with three water-damaged laptops. He said the man identified himself as Hunter, but noted that he was unsure of the person's identity since he is legally blind.
Mac Isaac eventually looked at the contents and although he didn't say exactly what they were, feared for his life after viewing them, the News Journal reported.
The FBI took the laptop in December 2019 but has yet to release the contents of the laptop. Frustrated over the agency's silence, Mac Isaac approached Trump's personal lawyer Rudy Giuliani.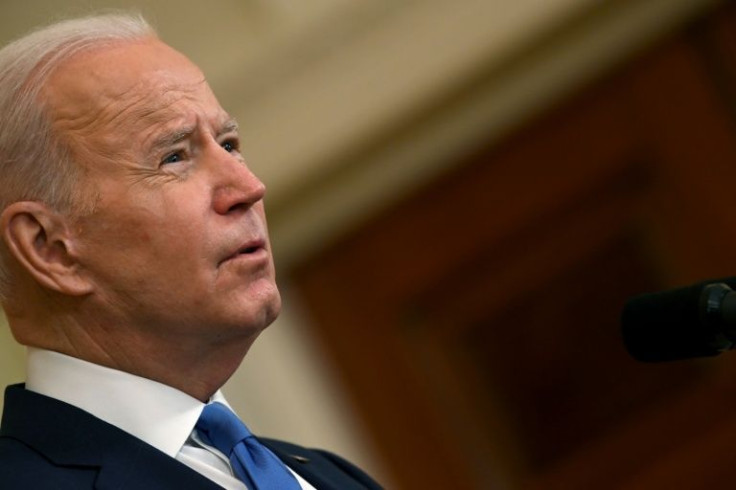 © Copyright IBTimes 2023. All rights reserved.
FOLLOW MORE IBT NEWS ON THE BELOW CHANNELS