GOP Princess Bride Feud: During Republican CNN Debate, Lindsey Graham Slams Ted Cruz's Love For Princess Buttercup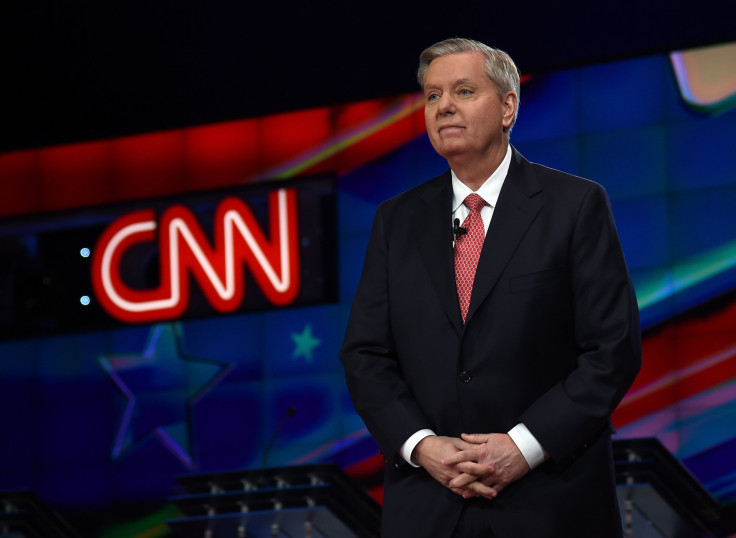 A "Princess Bride" reference made it into the discourse of the fifth Republican presidential debate Tuesday evening when Sen. Lindsey Graham referenced the 1987 comedy while discussing the Middle East in the earlier forum for lower-polling candidates. Graham criticized Sen. Ted Cruz's proposals for Syria, claiming one of the characters from the Texas senator's favorite film, Princess Buttercup, would not approve.
"Ted getting in bed with Iran and Russia to save Assad is inconceivable," Graham said. "Princess Buttercup would not like this." Graham was referring to Syrian President Bashar Assad.
It's no secret that Cruz is one of the film's biggest fans. The senator has invoked the "Princess Bride" in numerous speeches and fundraisers, reciting lines while on the campaign trail. But earlier in the week, one of the film's stars, Mandy Patinkin, said that Cruz's policies go against what the movie stands for.
"This man is not putting forth ideas that are at the heart of what that movie is all about," Patinkin told the New York Times. "I would love for Sen. Cruz, and everyone creating fear mongering and hatred, to consider creating hope, optimism and love. Open your arms to these people, these refugees trying to get into our country, and open your hearts."
Graham was joined at the undercard debate hosted by CNN by three other candidates: Sen. Rick Santorum, former Arkansas Gov. Mike Huckabee, and former New York Gov. George Pataki. The four candidates' standing in the polls did not meet the criteria for the debate: an average in the polls between Oct. 29-Dec. 13 of 3.5 percent nationally and at least 4 percent in both Iowa and New Hampshire, early primary states.
Cruz was to appear in the prime-time debate at 8:30 p.m. EST. CNN also invited businessman Donald Trump, retired neurosurgeon Ben Carson, Florida Sen. Marco Rubio, former Florida Gov. Jeb Bush, businesswoman Carly Fiorina, New Jersey Gov. Chris Christie, Ohio Gov. John Kasich, and Kentucky Sen. Rand Paul to appear on the main debate stage.
Lindsey Graham Presidential Candidate Profile | InsideGov
The debate marks the last time in 2015 the GOP candidates will face off against each other. The GOP debate was being broadcast on CNN from the Venetian Hotel in Las Vegas.
The next Republican debate will be held Jan. 14 in South Carolina at the North Charleston Coliseum and Performing Arts Center.
© Copyright IBTimes 2023. All rights reserved.