GOP Pushes For Mail-In Ballots, Early Voting Years After Trump Claimed These Are Rigged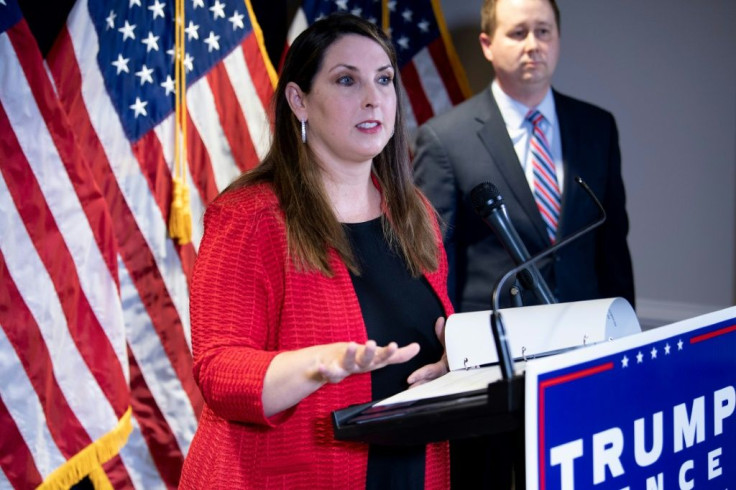 KEY POINTS
Republican National Committee Chairwoman Ronna McDaniel announced the GOP's "Bank Your Vote" initiative
She claimed that the party "has never said 'don't vote early'"
Trump reportedly asked donors in an email to donate to his campaign's "ballot harvesting fund"
In a major shift in electoral strategy after catastrophic losses in two consecutive elections, top Republicans are now encouraging their supporters to vote early and by mail, according to a report.
This week, Republican National Committee Chairwoman Ronna McDaniel announced a "Bank Your Vote" initiative for the 2024 election, saying that the party "has never said 'don't vote early,'" the Associated Press reported.
The party now aims to persuade GOP voters that early voting is a secure process and to make them less dependent on Election Day turnout efforts by making sure voters return their ballots in time to be counted.
However, McDaniel acknowledged that they have a lot of work to do in changing their voters' minds following the false claims of widespread voter fraud from former President Donald Trump and others.
"That certainly is a challenge if you have people in your ecosystem saying, 'Don't vote early or don't vote by mail,' and those cross messages do have an impact," said McDaniel Wednesday to reporters.
"I don't think you're seeing that heading into 2024. I think you're seeing all of us singing from the same songbook," she added.
The plan promotes "in-person early voting, absentee voting, and ballot harvesting where legal," while vowing "to fight against bad ballot harvesting laws," a term the GOP uses to describe someone returning a mailed ballot on behalf of another voter, especially third parties who gather multiple ballots and send them all at once.
McDaniel said that they will employ poll watchers and election monitors to oppose ballot collection and ensure Republican votes are protected and secured.
Trump's campaign also appeared to be shifting strategies as according to the Associated Press, it asked his supporters to donate to his "ballot harvesting fund."
The fundraising email read: "Either we ballot harvest where we can, or you can say goodbye to America!"
In a video posted online by a Washington Post reporter, Florida Gov. Ron DeSantis, who recently formally launched his presidential campaign, reportedly told a voter he planned to launch his own "ballot harvesting" effort.
DeSantis said he wasn't going to "fight with one hand tied behind my back."
The Associated Press said the Trump and DeSantis campaigns did not respond to requests for comment on the reported ballot collection plans.
Republicans have been critical of mail-in voting and early voting since 2020, when the COVID-19 pandemic led to severe restrictions on mobility and made voting in-person a dangerous proposition in some states. At the time, Trump encouraged his voters to wait and vote in-person on Election Day.
It ended up costing him the race as Trump lost to Democratic President Joe Biden, who had a grassroots campaign to register voters and encourage supporters to vote as early as they could, either through in-person voting or by mail.
As recently as last year, Republican activists were sowing distrust in the voting methods and peddling the stolen election narrative, telling GOP voters who requested their ballots through mail to wait until Election Day to turn them in at their respective polling places rather than use drop boxes or mail.
But now, Republicans believe it is necessary to use the voting methods as they can no longer afford to give Democrats the advantage on these fronts.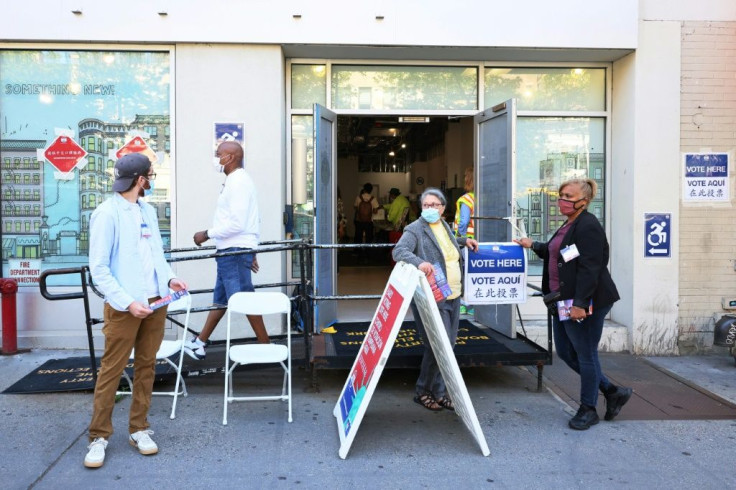 © Copyright IBTimes 2023. All rights reserved.