GOP Rep. Scott Perry Is First Sitting Lawmaker To Be Summoned By Jan. 6 Committee
KEY POINTS
The Jan. 6 committee's letter of request for voluntary cooperation is not a subpoena
The House panel wants to discuss Perry's alleged efforts to replace former acting AG Jeffrey Rosen
Jeffrey Rosen pushed back on Trump's plan to contest the 2020 election results
The House select panel investigating events that took place during the Capitol riot on Jan. 6 has called on Rep. Scott Perry, R-Pa., to attend an interview, marking the first case of a sitting lawmaker being summoned by the committee.
While the Jan. 6 committee has yet to issue an official subpoena to call in Perry, it has sent out a letter to formally request that the Pennsylvania lawmaker cooperates in the panel's efforts to probe the riot.
In the letter, Rep. Bennie Thompson, D-Miss., chair of the select committee, said the panel "seeks your voluntary cooperation." Thompson said the panel wants to discuss Perry's alleged efforts in getting former Department of Justice official Jeffrey Clark to become the acting attorney general.
Thompson said then-acting Deputy Attorney General Richard Donoghue and then-acting Attorney General Jeffrey Rosen "provided evidence" of Perry's attempts to install Clark in the said position. Thompson added that the committee has been made aware of Perry's alleged efforts in spreading misinformation about the 2020 presidential election. The panel wants Perry to voluntarily surrender his communications in the days leading to the Capitol attack.
In August, Rosen testified before Senate investigators regarding a phone call with former President Donald Trump wherein the latter asked Rosen about his thoughts on a draft complaint that sought to overturn the 2020 election results, Politico reported.
In his testimony, Rosen said he was able to convince Trump that the lawsuit would do no good, sources with knowledge of the testimony told the outlet.
The Jan. 6 committee has appeared reluctant in issuing subpoenas for sitting members of Congress, The New York Times reported. However, Thompson has previously said the committee will subpoena lawmakers if necessary to pursue investigations.
Earlier this year, the Times reported that Perry played a major role in supporting Trump's efforts to contest election results. In October, the Senate Judiciary Committee Democrats said in a report that Perry was dispatched by the former president to convince Department of Justice officials that election results were fraudulent. The Senate committee also said that Perry's connection to the Jan. 6 Capitol riot was "particularly notable."
Perry, who has been in Congress since 2013, was among the people in Trump's inner circle who echoed the ex-president's claims that he won the 2020 election instead of the current President Joe Biden. Hours after the Capitol riot, Perry objected to Pennsylvania's ballot results on the House floor.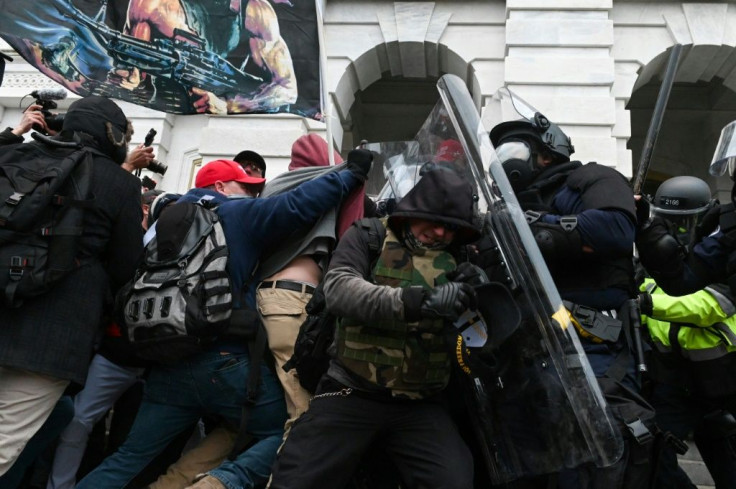 © Copyright IBTimes 2023. All rights reserved.