'Gotham' Season 2 Spoilers: Jada Pinkett Smith Teases Return Of 'New And Improved' Fish Mooney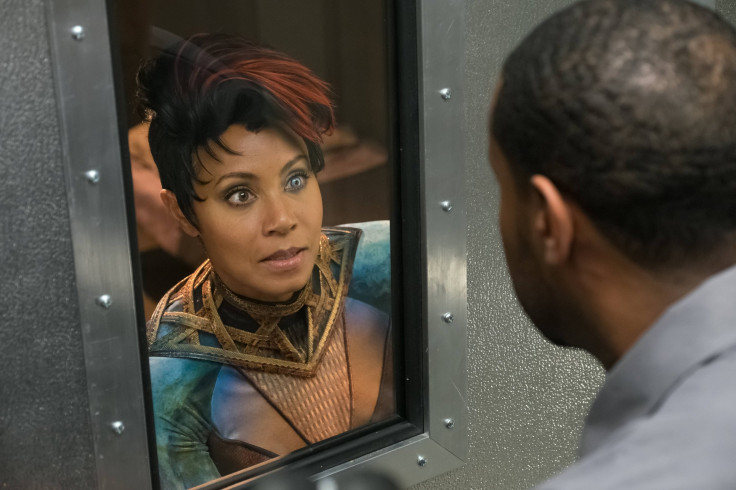 Things are about to get fishy once again in Fox's "Gotham" Season 2. After episode 20, it looked like Penguin would retake the throne as the king of the Gotham City crime world. Unfortunately for him, an old foe will return in Monday's episode 21 when Hugo Strange brings Fish Mooney back from the dead.
In an interview with Nerdist, Jada Pinkett Smith said she was excited to see what people make of the return of Fish Mooney in episode 21. She said the Fish Mooney who's brought back from the dead may not necessarily be the same person fans remember in Season 1. Smith referred to her current character as "Fish Mooney on steroids." While she'll be "new and improved," there will still be traces of the original Fish.
"I was glad that there were still pieces of the Fish that we knew before," Smith dished. "That's all still a part of her personality in the 2.0 version. And the costume she wears ... it's so cool. You'll see the significance of the costume once you start to realize her new improvement. There's meaning behind the costume. It's really interesting."
When asked whether her role is going to continue into Season 3, Smith replied that fans would find out in the Season 2 finale Monday, May 23. She said the finale is "pretty epic" and will have "people on the edge of their seats."
The last time Fish was seen on "Gotham" was in the Season 1 finale. Penguin (Robin Lord Taylor) seized an opportunity to take control of the underworld by pushing her off a cliff. Fish appeared to fall to her death, but she landed in water, which left open a door for her to make a return.
Showrunner Bruno Heller told ComicBook.com in April of last year that he hoped Fish would return for Season 2. Even though she appeared to be killed in Season 1, Heller teased that characters can always come back in the DC Universe.
"One of the problems of making a show like this is that you need actors who can really be big characters. You either have bigness or you don't, and Jada is big in spades. She's done a wonderful job for us, and nobody dies forever in the DC Universe, necessarily, so I'm hoping whatever happens at the end of this season that Fish can and will be back," Heller said.
Watch the promotional video for episode 21 below:
"Gotham" Season 2, episode 21, airs on Fox Monday at 8 p.m. EDT. Are you excited to see the new Fish Mooney? Sound off in the comments section below.
© Copyright IBTimes 2023. All rights reserved.