Gov. Chris Christie Economic Numbers Don't Add Up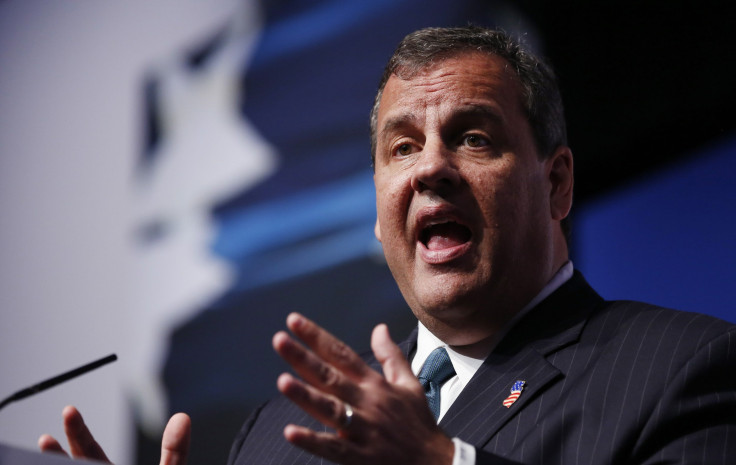 New Jersey's numbers still don't add up. Facing an ethics complaint after disclosures of the state's below-market pension investment returns, Gov. Chris Christie's top economic officials defended themselves by declaring that they delivered 16.9 percent returns in fiscal year 2014. Yet only weeks ago, the Christie administration reported the returns were 15.9 percent -- lower by more than $700 million.
The discrepancy surfaces amid intensifying criticism of the Christie administration's decision to triple the amount of pension money invested in high-fee private equity, venture capital, hedge fund, real estate and other "alternative investment" firms -- many of whose employees have made financial contributions to Republican organizations backing Christie's election campaigns.
In an op-ed published in the Newark Star-Ledger on Friday, the two top officials of New Jersey's State Investment Council, Robert Grady and Thomas Byrne, criticized the investment strategy proposed by investors such as Warren Buffett, who say pension money should be primarily in stock index funds, not in alternative investments. Defending New Jersey's $20 billion bet on alternatives, Grady and Byrne declared that "in the fiscal year ended June 30, 2014, the pension fund achieved a return of 16.9%."
A return of 16.9 percent would still trail median public pension returns.
"The July 22 release says the fund produced returns of 15.9, according to preliminary data compiled as of June 30, 2014. Now final audited results showed the fund returned 16.9 percent," Christopher Santarelli, from the New Jersey Department of Treasury, told International Business Times in response to a request for comment about the differing numbers.
Some investment experts say the significant size of the discrepancy -- a full 100 basis points -- raises red flags.
Former investment banker Jeff Hooke, now with the business-led Center for Economic Development, told IBTimes that "a 100-basis-point difference is very strange."
Pension consultant Chris Tobe noted that many alternative investment firms' valuations are self-reported. "When you have this many alternative managers who basically name their own performance through self appraisal, the managers can manipulate prices and thus performance over shorter time periods," he said.
Tobe has calculated that the gap between New Jersey's pension returns and the median pension returns has cost the state $3.8 billion in unrealized returns since Christie took office.
© Copyright IBTimes 2022. All rights reserved.
FOLLOW MORE IBT NEWS ON THE BELOW CHANNELS