Government Travel For Conferences And Events: Excessive Or Beneficial To US Economy?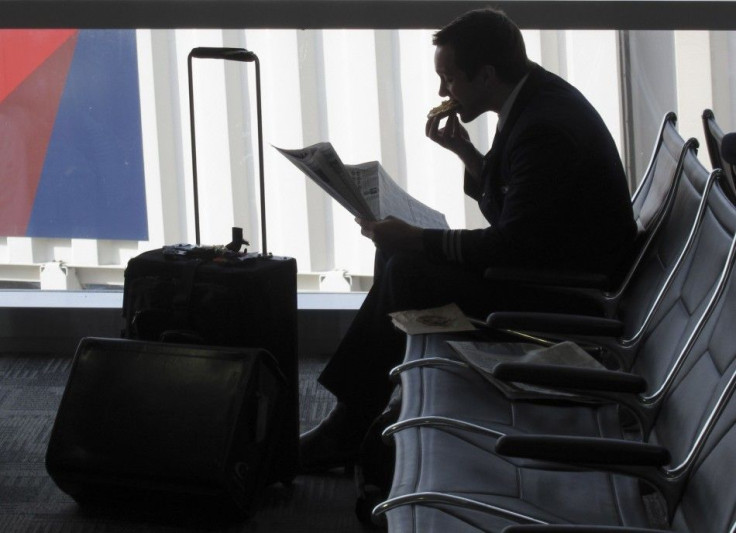 It's a hot-button issue that has galvanized politicians to enact new laws limiting government spending on travel, but the top U.S. travel industry organization is urging lawmakers to see the importance of government travel for conferences and meetings, which it says is not only cheaper and more efficient than in the private sector but also an economy booster.
The House is likely to pass a bill this week that would put strict limits on government travel, but on Friday, days before it goes for a vote, the U.S. Travel Association released a new report touting "The Value of Government Meetings." In it, researchers claim government travel, far from being excessive, is actually extremely beneficial to the U.S. economy.
The report, the first to address the effect of sweeping cuts made to federal and state government travel budgets on the public and private sector, notes that any further cutbacks on travel could have dramatic consequences, given that government travel for meetings and events has a total economic benefit of $24.4 billion, supports 343,800 jobs and $14.5 billion in U.S. wages, and contributes $5.5 billion in tax revenue, according to 2011 figures.
"Public agencies at all levels of U.S. government have made deep cuts to travel and meetings budgets in recent years," noted Jon Gray, vice president of research and insight at Rockport Analytics, who conducted the study. "Our research found that these across-the-board cancellations offer short-term savings at a much greater long-term cost."
Gray's report singles out the cancellation of the 2013 Military Health System Conference, which it claims will ultimately cost the government more than $800,000 in replacement costs and lost revenue. Similarly, NASA pulled out of the April 2013 National Space Symposium in April, which its organizer said jeopardized important international programs and placed "serious strain on relationships with countries around the world."
The U.S. Travel-sponsored study finds that government meetings are significantly more efficient than private-sector meetings at an average of $173 per delegate, per day, compared to $339 for the private sector. It also says that private-sector meetings are more productive when government employees are present.
Roger Dow, CEO of U.S. Travel, said any further reductions to travel spending would punish all government travelers across the board because of a few bad apples. He argued that past abuses have been addressed and that taxpayers could see myriad problems as a result if mandated cuts are enforced.
"Rhetorically, few could argue with the goal of curbing abuses," he noted. "Substantively, however, we must take great care not to create more problems than we solve.
"We hope these new findings will encourage congressional leaders to re-evaluate proposals to drastically cut government travel budgets across the country. When conducted responsibly, federal workers who travel for conferences and meetings deliver important services and real value to our nation."
Government spending on travel has come under increasing pressure since an investigation last year, which found that the General Services Administration spent $823,000 on a 2010 Las Vegas conference for about 300 people that included, among other things, clowns and mind readers. This June, an audit of the Internal Revenue Service found that the agency staged a lavish $4.1 million training conference in Southern California -- also in 2010, at taxpayers' expense -- that included more than $50,000 for videos (including a "Stark Trek" parody and an employee dance video) and tens of thousands of dollars for gifts to the 2,600 attendees.
"Taxpayers have lost all faith that their government has respect for their hard earned money," Darrell Issa (R-Calif.), chairman of the House Oversight and Government Reform Committee said in March, announcing the adoption of several earlier bills "designed to cut waste and abuse of taxpayer dollars."
President Barack Obama already addressed government travel spending last year when he required federal agencies to cut travel budgets by 30 percent and limit conference spending. New legislation would cap the amount that can be spent on a single conference at $500,000 and require all conference expenses to be published online.
© Copyright IBTimes 2023. All rights reserved.