Grammy Winning Black Musician's Son Falsely Accused Of Stealing iPhone At NYC Hotel
KEY POINTS
The incident happened at the Arlo Hotel, a boutique hotel in Manhattan
The woman claimed the phone the teen had belonged to her
Her phone was later found in an Uber
A Grammy-winning African-American musician's son was falsely accused by a woman of stealing her iPhone at a boutique hotel in New York City on Saturday.
The city's mayor, Bill de Blasio, said the accuser's actions were racially charged, but the New York Police Department (NYPD) claimed the incident didn't seem to have a racial bias. The incident is being investigated, with the victim's family demanding the woman be charged.
Keyon Harrold, a renowned trumpeter who has performed alongside stars like Beyoncé, recorded a cell phone video of the confrontation, which happened at the lobby of the Arlo Hotel, where the father-son duo was staying as guests.
In a video shared on Instagram, the unidentified woman wearing a mask continuously asked Keyon Harrold Jr., 14, to give back the iPhone while pointing toward his pocket. Harrold's son replied: "This is my phone."
The footage shows the situation getting intense. "Take the case off, that's mine, literally. Get it back please," the woman is heard saying in the video. "Are you kidding me? You feel like there is only one iPhone made in the world?" Harrold was heard saying at one point during the altercation. "No, I'm not letting him walk away with my phone," the woman continued.
"The lady in this video assaulted my 14-year-old son and me as we came down from our room in the @arlohotels Arlo Soho to get breakfast," Harrold's caption read.
An Uber driver later found her phone in his car and returned it to the hotel.
"The is racism. Plain and simple," Blasio said in a tweet. "To Keyon Harrold Jr. and his family: I am so sorry this happened to you. Her behavior was an affront to our city's values."
The video has since gone viral, with people blasting the racial profiling that Harrold and his teen son were subjected to. The NYPD said it has identified the woman in the video and confirmed she is a California resident, CBS New York reported.
"For me, I was confused because I've never seen that lady ever, and I didn't know what to do at the moment," Harrold Jr. told the outlet. "At first, I would like an apology. And two, I would ask her why she would do something like this to a kid who has never met you?"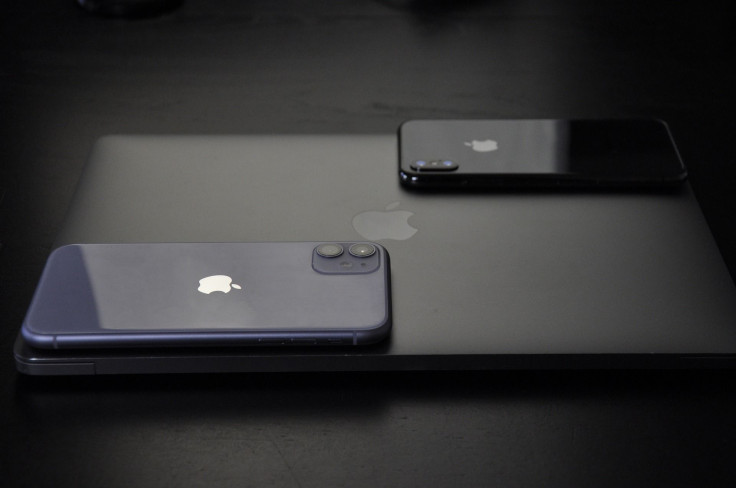 FOLLOW MORE IBT NEWS ON THE BELOW CHANNELS