Graphic Selfie Shared By Journalist For #MeToo Campaign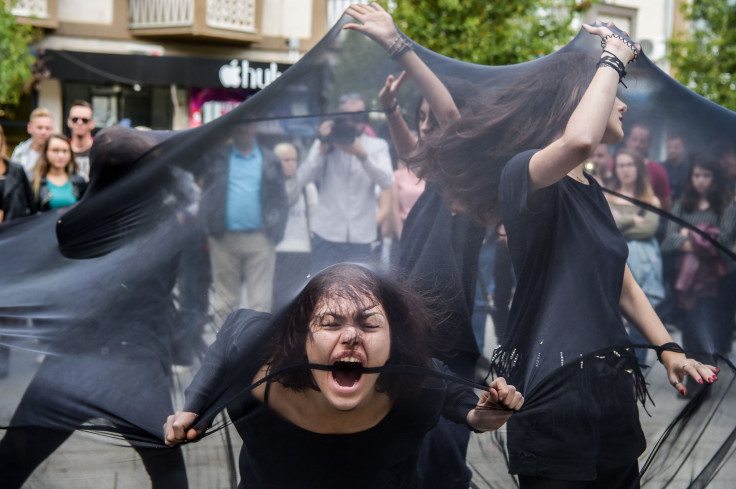 In solidarity with the #MeToo campaign — that has prompted women across the world to share their experiences of sexual harassment — Rena Effendi, a photojournalist based in Istanbul, has shared a graphic selfie that shows grievous injuries on her face, which she allegedly suffered after being sexually harassed by a knife-wielding taxi driver in 2012.
Effendi shared the picture on her Facebook account on Oct. 18 as part of the campaign to raise awareness on sexual abuse that started on Twitter in the wake of the Harvey Weinstein scandal.
The image shows Effendi's a gash on her eyebrow and her face covered in blood. "#metoo when a taxi driver thought he had a right to my body, but I fought him back and managed to escape. It's good to finally see such wide coverage on the issue of sexual abuse," she wrote alongside the picture.
Effendi recalled her experience in Cairo in 2012 in an article published Oct. 21 by TIME and explained how the taxi driver, who was armed with a knife, pulled his car on one side of the freeway and demanded she removed her clothes.
"I tried to get out of the car, but he had locked the doors. He pulled back his driver's seat and pinned me down with it, pressing hard on my chest. He then began head-butting me in the face. While hitting his temple as hard as I could with the corner of the phone I told him I had money in my purse and to let me go. "I don't want your money," he replied, and continued the beating," she said.
Effendi then went on to explain that she managed to get out of the cab because a passing car slowed down and in the fear of getting caught, the driver let Effendi go.
She also then clarified how she decided to picture her swollen and bloodied face as a record of what had happened to her.
Effendi also shared that after keeping the picture with herself for so many years, she finally decided to post in a bid to support the #MeToo campaign, which started on Twitter on Oct. 15, after The New York Times and The New Yorker published reports of alleged sexual harassment by movie mogul Weinstein.
"It took somebody powerful and famous in Hollywood to prompt this international outrage, let's hope that it will at least keep the momentum going and shed light on other stories of ordinary survivors," she wrote.
Actress Alyssa Milano started the online campaign on Twitter asking women to share their stories of sexual harassment or abuse in the past, using the hashtag, "#MeToo."
"#MeToo" soon became the highest trending hashtag on the microblogging site. Milano's campaign that took the social media by storm was an attempt to uncover the magnitude of sexual harassment prevalent in the society and establish it as an issue that cannot be swept under the rug. It prompted many women, regardless of their sexual orientation, to speak up against the sexual abuse prevailing in today's society.
© Copyright IBTimes 2023. All rights reserved.