'Greatest Birthday Of All,' Trump Says As Fans Sing Wishes For Him After Arraignment
KEY POINTS
Trump called it a "nice birthday" hours after he pleaded not guilty to 37 counts in a historic arraignment
Fans serenaded him with the birthday song on the eve of his 77th birthday
"They want 400 years approximately," the former president said about the possible jail time he faces
Supporters of Donald Trump broke into song and wished him "Happy Birthday" at a Miami restaurant Tuesday as the former president pleaded not guilty to federal charges in his handling of classified documents.
The ex-POTUS said this will be the "greatest birthday of all" even as he pointed out the possibility of him facing 400 years in prison.
Trump pleaded not guilty to 37 federal charges at a Miami federal courthouse Tuesday, the eve of his 77th birthday. The indictment accuses Trump of unlawfully keeping classified documents in his Mar-A-Lago estate in Florida, making him the first former president in U.S. history to face federal charges.
A group of Trump loyalists sang "Happy Birthday" to him as he appeared at the courthouse garage Tuesday for the first-of-its-kind arraignment, reported New York Post.
He visited the popular Cuban restaurant Versailles in Miami after the court proceedings and saw supporters give him an impromptu performance of the birthday song.
"Some birthday," Trump reportedly said. "Some birthday."
"We've got a government that's out of control," the president added as the crowd sang for him.
The president then traveled back to his golf club in Bedminster in New Jersey and gave a post-arraignment speech Tuesday evening.
His ardent fans serenaded him with a rendition of "happy birthday" in the middle of the speech when he noted that "they want 400 years from me."
The maximum penalty for each charge against Trump might add up to 400 years of jail time, but sentencing guidelines could lessen the prison sentence if Trump is found guilty.
"We're gonna make it the greatest birthday of all," he told the crowd at the golf club, as quoted by The Hill.
"Nice birthday! Wonderful birthday. They were saying — Happy birthday! I was with Eric and Lara, and the kids. 'Happy birthday, Grandpa!' Trump said after the serenade. "I said, 'Oh great, I just got charged with — they want 400 years approximately.'"
In his post-arraignment remarks, Trump told hundreds of his supporters at the golf club that the federal charges against him were "yet another attempt to rig and steal a presidential election."
The case is "one of the most outrageous and vicious legal theories ever put forward in an American court of law," he added.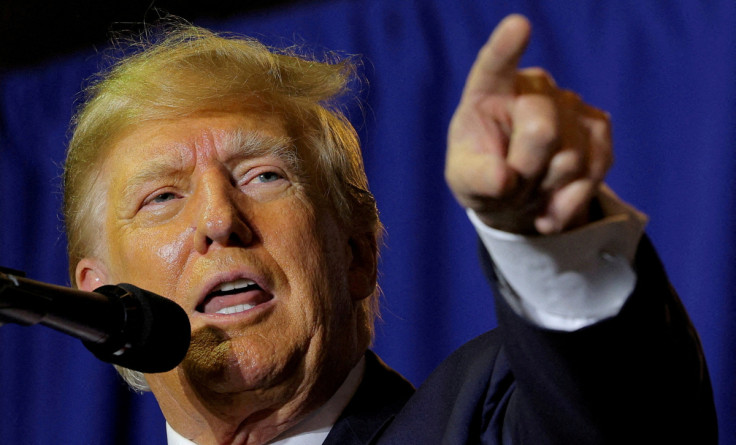 © Copyright IBTimes 2023. All rights reserved.