Greece's Categorization of Pedophilia as 'Disability' Sparks Outrage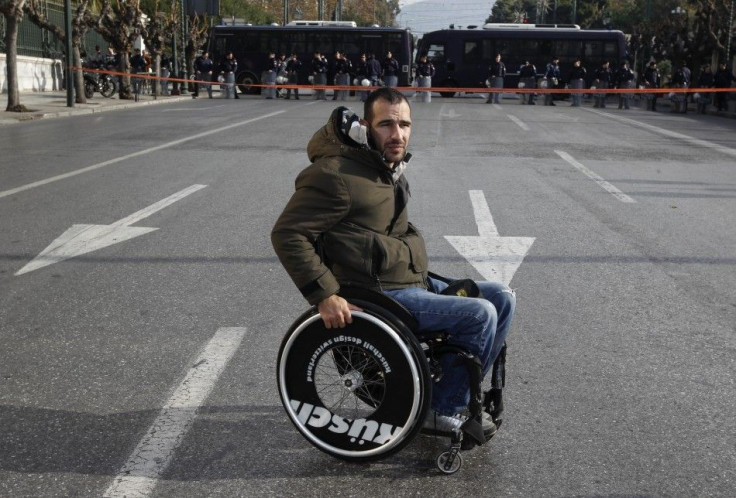 Disabled people in Greece are furious over a plan by the Athens government to categorize pedophiles, pyromaniacs, fetishists, exhibitionists, compulsive gamblers, kleptomaniacs, sado-masochists, among others, as "disabled," suggesting such groups may also be eligible to receive state benefits.
The country's Labor Ministry explained that it consulted with a panel of medical experts to include people with behavioral disorders to widen the definition of "disability." However, it added that the categorization does not necessarily mean they will all be entitled to state benefits.
"What's happened is incomprehensible," Yannis Vardakastanis, head of Greece's National Confederation of Disabled People, told Associated Press. "I think there is some big mistake. The [Labor] ministry should have a different policy on disability. The list contains major changes to disability quotients, which could effectively remove many people from access to benefits. It's really not serious to grant Peeping Toms a 20-30 percent disability rate, and 10 percent to diabetics, who have insulin shots four or five times a day."
He told BBC that the new measure might be used to cut the number of disabled people with a right to disability benefits."
Vardakastanis added: Disability is if society doesn't give you what you need to be like others. We want the Greek government to really protect vulnerable groups from getting deeper into poverty, exclusion and discrimination.
Vardakastanis, who is blind, said that in Greece a blind and unemployed person receives 700 euros ($896) in monthly disability benefits; while a working blind person 360 euros ($461). He is worried that by expanding the meaning of "disability," benefits will either be cut or eliminated for many people.
Given Greece's dire financial status, disabled people were already gravely concerned about plans to cut state spending. Many private medical clinics have been shut down or drastically curtailed services, The Athens government is under strict orders from European Union (EU) and International Monetary Fund (IMF) officials to sharply cut spending in order to tackle its massive debt overhang in exchange for multi-billion euro bailouts.
Vardakastanis also said his organization is in talks with Labor Minister Giorgos Koutroumanis to seek ways to prevent the expanded definition of disability before the measure goes to parliament (where it could eventually become law).
In addition, the Greek government is aggressively trying to root out fraud and abuse if its welfare system, which may remove people falsely claiming to be disabled from welfare payrolls.
© Copyright IBTimes 2023. All rights reserved.