'Greenhouse Academy' Season 3: Brooke, Emma Actresses Recast And New Characters Added
It's been a year and a half since "Greenhouse Academy" Season 2 came out on Netflix, and fans will at long last learn who's behind Hayley's (Ariel Mortman) door — Leo (Dallas Hart), Daniel (Chris O'Neal) or someone completely different —when Season 3 comes out on Friday. Though they are finally getting the show they've fallen in love with back in their lives, viewers might be surprised by some of the cast changes in the new season.
Brooke, Daniel's ex-girlfriend and Alex's (Finn Roberts) new love, was played by Grace Van Dien for the first two seasons of the boarding school-set mystery series, but she's played by Danika Yarosh in the new season in a recasting. Van Dien left the show for a series regular role on NBC's "The Village," which was, unfortunately, canceled after one season.
Prior to joining "Greenhouse Academy," Yarosh played Olivia on the Nick at Nite show, "See Dad Run," Holly Herkimer on "Shameless" and Malina Bennet on "Heroes Reborn." She can also be seen as Kelen Stewart on USA's "The Purge" show.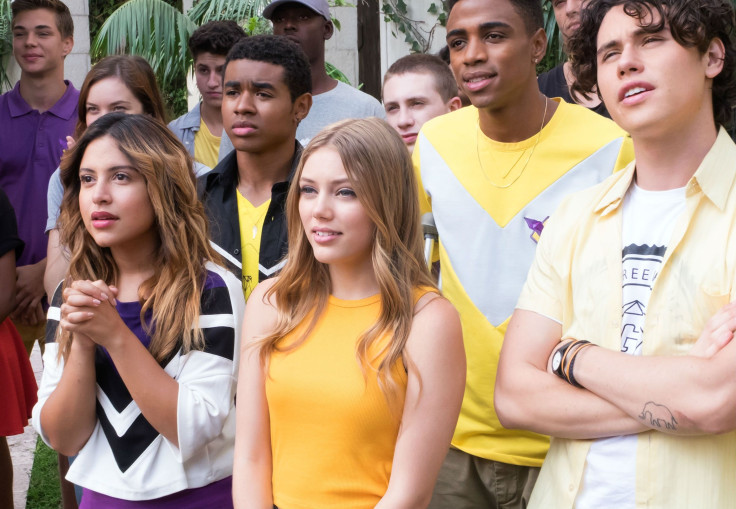 This isn't the only Season 3 recasting. Emma Geller, previously portrayed by Aviv Buchler, will now be played by Dana Melanie. Before getting cast in the new episodes of the Netflix series, the actress had guest roles on shows like, "Faking It," "CSI: Cyber" and "The Night Shift." Plus, dancer Amber Joy Layne has her first onscreen role taking over the character of Tammy from Stephanie Troyak.
To go with these other changes, it's rumored Jessica Amlee, who played Jackie, and Reina Hardesty, who played Aspen, will not be in the new season and their characters were not recast.
Aside from the actress switches and character departures, there are also new actors coming in to play completely new characters. "Narcos" alum Rafael Cebrian joins the show as Enzo, and "Cops and Robbers" actor Declan Joyce plays Detective O'Brien.
As for returning cast members, along with Mortman, Hart, O'Neal and Roberts, the Season 3 cast also includes Cinthya Carmona (Sophie), Benjamin Papac (Max), BJ Mitchell (Parker), Parker Stevenson (Louis) and Amit Yagur, whose character Becca has a larger role this season.
Get to know all of the new cast members and characters even better when "Greenhouse Academy" Season 3 releases on Netflix on Friday.
© Copyright IBTimes 2023. All rights reserved.