Gregory Salcido, California Teacher Under Investigation By School Board For Degrading Military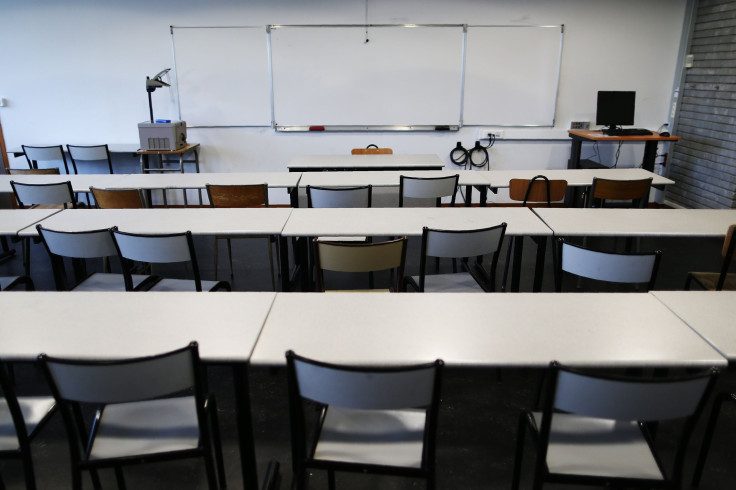 A Pico Rivera, California, teacher, and councilman is under investigation by the school board after he supposedly belittled members of the military, according to recordings obtained by the board.
According to a report in ABC owned-and-operated television station KABC-TV, Councilman Gregory Salcido in a 5-minute speech, recorded by a student, could be heard using invectives against the people who serve in the military. He also made comments about their intelligence.
"We've got a bunch of dumb [expletive] over there. Think about the people who you know who are over there — your freaking stupid Uncle Louie or whatever — they're dumb [expletive]. They're not like high-level thinkers, they're not academic people, they're not intellectual people; they're the freaking lowest of our low," Salcido said in one of the recordings.
Los Angeles Times reported that Salcido's outburst was in response to a student wearing a Marines shirt or sweatshirt. "You better not freaking go. Don't wear that in here," Salcido said in one recording.
49-year-old Salcido has been a member of the Pico Rivera city council since he was elected in 1999. He was also mayor of Pico Rivera in the year 2002, 2010 and 2015. Born in East Los Angeles, he is a graduate of El Rancho High School and alumni of Whittier College, Whittier, California, with a bachelor's degree in history.
As of now, Salcido is a history teacher at his alma mater, El Rancho High School in Pico Rivera. According to the official page of the city, Salcido serves as a member of the History and Heritage Society Committee.
According to his bio on the City of Pico Rivera's website, Salcido's mission is to protect and promote the highest quality of life for the residents of the city. However, his latest comments about the military have left some disappointed.
Bob J. Archuleta, Pico Rivera Councilman appointed to West Point's Board of Visitors under former president Barack Obama, expressed his shock at Salcido's remarks. "I am appalled that someone who is educating our children in the classroom can demean our veterans, our men, and women in uniform," Archuleta, who previously served as a paratrooper and whose two sons have graduated from West Point military academy, said.
The videos of Salcido's inappropriate remarks first went viral after they were shared on Twitter and Facebook by a woman identifying herself as a friend of the student's mother.
Interestingly, this is not the first time Salcido has received backlash for his behavior.
Salcido, a long time teacher at El Rancho High School, in 2012, was placed on leave for allegedly striking a student. In his defense, Salcido said the supposed incident was "grossly exaggerated."
In the year 2010, Salcido was suspended temporarily after a parent complained that he had threatened his daughter and made inappropriate comments about her.
© Copyright IBTimes 2023. All rights reserved.