'Grey's Anatomy' Season 11 Spoilers: Episode 6 Sneak Peek Video Released; Watch Meredith And Derek Fight Over Washington D.C.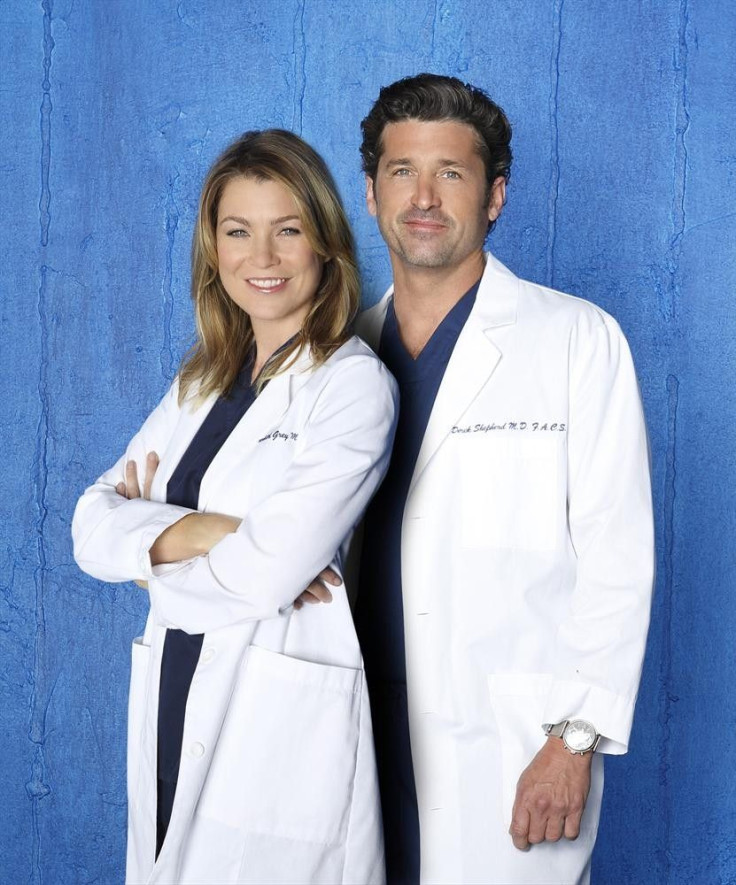 Things are going to heat up in the bedroom for Meredith (Ellen Pompeo) and Derek (Patrick Dempsey) when "Grey's Anatomy" returns from its hiatus on Thursday -- and we don't mean "heat up" intimately. (Sorry, MerDer fans!) According to a Season 11 promo video for episode 6, everyone's favorite medical duo will add "intense arguing" to their bedtime routine in "Don't Let's Start."
The synopsis for Thursday's installment teases that Maggie (Kelly McCreary) will be joining Meredith and Derek for a family dinner after Derek pushes his wife to spend quality time with her half-sister. But Meredith's not too keen on getting to know yet another sibling -- especially one she doesn't even like.
After what looks like an episode's worth of banter, Meredith and Derek will finally commit to a full-fledged fight right before they're about to grab some shut-eye.
"And this is one of the reasons why you didn't want to leave Seattle in the first place, remember? You have family here. Roots," Derek said, clearly trying to convince Meredith that bonding with Maggie is one of his better ideas. But Mer has had enough with his pestering and constant reminder that she chose not to move to Washington, D.C. "Are you kidding me?" Meredith finally snaps, getting out of bed.
"What?" Derek inquires, unaware of the can of worms he's just opened.
"I have to have dinner with the sister I don't know and the bio dad she hates because you gave up your chance to work for Obama? You're gonna play that card? Of course you are, because you've been playin' that card until the end of frickin' time," Meredith fires.
Derek had given up his chance to work in D.C. after Meredith made it clear she wasn't going to follow him. Now Meredith is angry with her husband because this gives Derek the chance to resent her -- something he's been doing throughout Season 11 (as when he told Mer he didn't settle in his career so that she could stay in Seattle and get drunk).
"Time out," Derek says, coming to an understanding of why Meredith is so angry.
"I am so sick of your passive-aggressive ---," she begins.
"Time out."
Do you think Derek and Meredith will finally put Washington behind them? Or could this be the argument to end it all? Sound off in the comments section below with your theories before "Grey's Anatomy" airs Thursday, Nov. 6, at 8 p.m. EST.
© Copyright IBTimes 2023. All rights reserved.