Grimes' Mom Blasts SpaceX Founder Elon Musk Over Controversial Tweet
KEY POINTS
Grimes' mother criticized SpaceX founder Elon Musk over his recent controversial tweet
Musk tweeted "Take the red pill," along with a red rose emoji
Musk received support from Ivanka Trump but was criticized by one of the creators of "The Matrix," the movie he references in the tweet
Elon Musk and his girlfriend welcomed their first son less than two weeks ago, but now, Grimes' mom is already airing her disapproval of some of the Tesla founder's opinions.
"If your partner went through a challenging pregnancy and childbirth in the last two weeks... And you were over 16 years old, Would you be blaring MRA [Men's Rights Activism] bulls— on Twitter right now?" Grimes' mom, Sandy Garossino, said in a now-deleted tweet obtained by People.
The grandmother's message is in reference to Musk's tweet, which read, "Take the red pill," along with a red rose emoji. This was a nod to "The Matrix," the 1999 sci-fi film starring Keanu Reeves which has been used by the conservatives to symbolize the so-called red political principle.
It is unclear what exact message Musk wanted to send across with his tweet, but he gained a supporter in Ivanka Trump. Apart from Grimes' mom, he earned a critic in Lilly Wachowski, one of "The Matrix's" creators.
Grimes' mom didn't only blatantly attack Musk but also chided another politician's sentiment. Gerald Butts retweeted the SpaceX founder's tweet and added, "Buddy has a 3 week old baby. Maybe step away from the broflakes." The grandmother corrected this by saying the child was barely 2 weeks old.
This may not be the only thing Grimes' mom seemingly disapproves of when it comes to Musk. The multibillionaire sparked controversy when he opened his Tesla factory in California, news of which was retweeted by the Canadian commentator.
When she was pregnant, Grimes, whose real name is Claire Elise Boucher, hinted at suffering difficulties early on in her journey to motherhood.
"I feel like I was woefully ill prepared cuz I dunno if pregnancy is as visible or discussed as it should be. I just didn't rly understand what I was getting into," the artist wrote on Instagram.
Grimes and Musk's baby arrived on May 4, and although the childbirth was news itself, the name of the bundle of joy, X Æ A-12 , piqued everyone's curiosity. People were scrambling to find out how to properly pronounce the name, especially since the parents gave different answers when asked.
Musk's mother, Maye, said she just calls the baby "X," PageSix reported.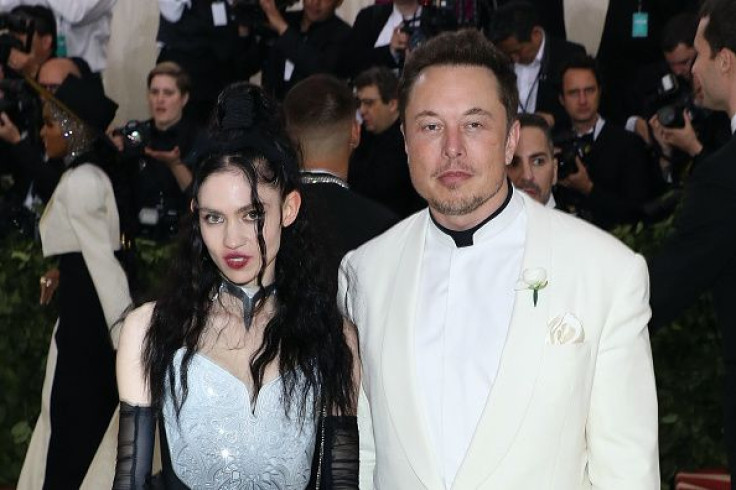 © Copyright IBTimes 2023. All rights reserved.
FOLLOW MORE IBT NEWS ON THE BELOW CHANNELS