Groupon Privacy Issue: Does Groupon's New Policy Compromise Users?
Analysis: Groupon's New Privacy Policy Exposes Users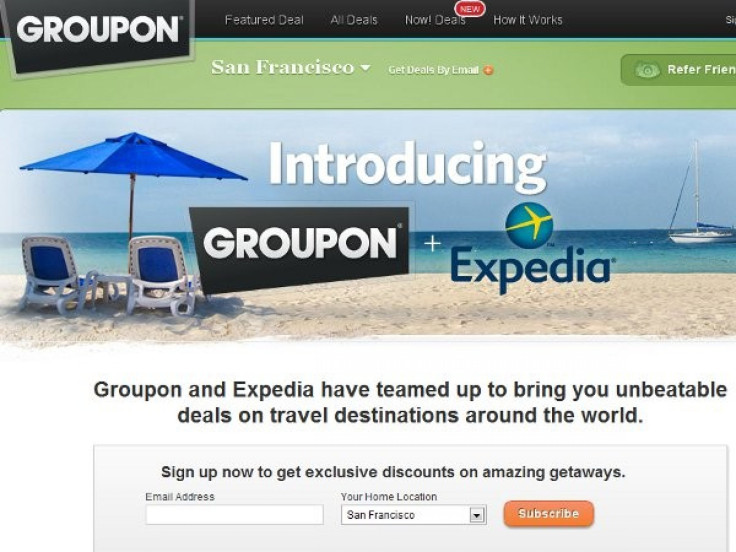 Groupon is just doing what other consumer Web sites do with new privacy policies that include tracking user's location and sharing of personal information with the company's business partners for revenues. But most Web companies aren't as big as Groupon, and most don't have such specific financial transaction data to share.
That's why consumers must ask the question: Does Groupon's new privacy policy compromise the company's valued users?
The answer is simple on the surface: Only if users don't mind having Groupon collect and share their relationship information, financial transaction information, personal habits information, and mobile location information.
Otherwise, Groupon's 83 million users should be fine continuing to use the social daily coupon network's services in light of privacy policy changes.
That move is understandable, since Groupon, the world's largest social daily coupon network, must generate profits from its service approaching an anticipated $1 billion IPO. The company has shown it can grow fast, but investors will also want to see that Groupon can make money, particularly since the social daily coupon network space is fast becoming more competitive. The world's second largest social daily coupon network, LivingSocial, is also marching toward an IPO and that company has recently taken marketshare from Groupon.
Trading or selling customer personal information including data about financial transactions is a natural move that frequently goes with the territory, but in a Web world where privacy issues are quickly becoming a primary concern Chicago-based Groupon, headed by young CEO and company founder Andrew Mason, is also flirting with potential trouble.
Everybody knows that the endgame of this business is to customize offers, said Forrester Group analyst Sucharita Mulpuru, in the Boston Herald. It can be risky if they resell that data, but that's probably what this is likely leading to.
Some members of the Federal Trade Commission have pushed for do-not-track requirements from Internet-based companies but Groupon didn't wait around for any rulings. Now, Groupon users among the company's 83 million subscribers who have signed up for some services can now expect the company to share specific information on their habits, activities and locations. And, Groupon can resell that specific data if the company desires, according to its new privacy policy.
Groupon said the company is broadening its definition of personal information to include interests and habits, expanding its previous user information collection and sharing practice. Its 83 million users were notified of the changes by email.
For instance, the company said a Groupon partnership that offers travel deals to users through Internet travel site Expedia means that personal information collected can be shared with the Web site if Groupon users subscribe to get travel deals. Groupon said additional information collected and shared with Expedia, as one example, may include what data about what customers bought, how much they paid for it, and where they where at the time of purchase. The information collected and shared could also include any other names attached to the purchase -- multiple names on airline tickets, as one example.
So what people spend and how they spend it with may now be collected and shared by Groupon.
Facebook, the world's largest social network, has been under fire in the past year for how it shares information with advertisers and also about its privacy controls. Facebook has responded by working to make its privacy controls more user-friendly and also by limiting in some instances what information is shared.
Members of the FTC, in pushing for a do not track requirement, want to prevent Web companies from tracking user activity on the Web, and also selling that activity to others. Groupon's new relaxed privacy policies, which include tracking and sharing financial transaction details, the most far-reaching to date for the red-hot company, and it's sure to come under user, if not federal scrutiny.
Sen. John Jay Rockefeller (D-Mass) has introduced a version of a do not track bill, and Reps. Ed Markey (D-Mass) and Joe Barton (R-Tex.) have introduced similar measures that would prevent the tracking of children online. But anyone signed up with Groupon for specific services, including children, can now be tracked and reported and the company says that information will include relational connections and specific location.
Groupon says, however, its privacy policy changes are only about making the business better for users. The company says all will be clear for customers as to what the are signing up for with new services through privacy policy and user agreement disclosures.
All of the changes to the updated privacy statement were made to improve readability, provide greater transparency about our information handling practices, address some new types of relationships Groupon is forging and new technologies Groupon is using or may use, and let you know about the privacy choices you have, the company said in a statement, explaining changes to its privacy policy.
© Copyright IBTimes 2023. All rights reserved.