'GTA 5' Raging Success Most Likely Deterrent For 'Grand Theft Auto 6' Rumored Crypto Integration
KEY POINTS
Rumors claim that "Grand Theft Auto 6" might feature cryptocurrency
Take-Two Interactive has shown interest in the crypto industry, particularly when it had Zynga work on Web3 games
However, neither Take-Two Interactive nor Rockstar Games has ever said anything about crypto being in its upcoming "GTA" installment
"Grand Theft Auto 6," the highly anticipated project of Rockstar Games, has been rumored to integrate cryptocurrencies, with others claiming that players could even earn crypto assets while playing the game. However, it appears that this may not happen at all, considering various factors including the ranging success of its predecessor, "GTA 5."
"Grand Theft Auto 6," is by far, the most leaked, rumored and speculated title in the franchise despite the fact that it has no specific release date yet.
One of the rumors linked to the upcoming major title is that it would be released as a blockchain game featuring cryptocurrencies and allowing gamers not only to enjoy the game but also earn crypto while playing it.
But there are several reasons why Rockstar Games and its mother company, Take-Two Interactive, might not go down that road.
First, "Grand Theft Auto 5" has been a raging success, and since it was launched in 2015, the fifth installment of the popular action-adventure franchise has reportedly sold more than 180 million units, making history as one of the most successful games ever released in the world.
Estimates revealed that Take-Two has raked in approximately $8 billion in the past decade from the franchise alone. It can be attributed to its solid game design, which may inspire Take-Two Interactive as a business to stick to the same formula while mulling launching its next project.
Also, despite the excitement surrounding blockchain-based games, the business model has become unsustainable over the years.
"It's a model that is not sustainable at all," Chase Freo, CEO of gaming platform OP Games, said during a panel discussion at NFT.NYC in April.
At the same event, Paul Flanagan, head of business development at CM Games, described issues surrounding play-to-earn games as "zero-sum" that resemble Ponzi schemes. He also noted that while branding sponsorship could be a good source of revenue, its effectiveness in practice remains to be seen.
Another factor that could serve as a deterrent in the rumored crypto integration in "Grand Theft Auto 6" is Rockstar Games' position on Non-Fungible Tokens (NFTs).
In November 2022, the gaming studio updated its official site and clarified that fan-operated servers of "GTA 5" are no longer allowed to use cryptocurrencies, specially NFTs.
However, despite all of the factors mentioned, Take-Two Interactive has shown interest in the cryptocurrency industry, particularly when it had its recently acquired gaming studio Zynga work on Web3 games.
It is worth noting that neither Take-Two Interactive nor Rockstar Games has ever said anything about cryptocurrency being in its upcoming "Grand Theft Auto" franchise installment.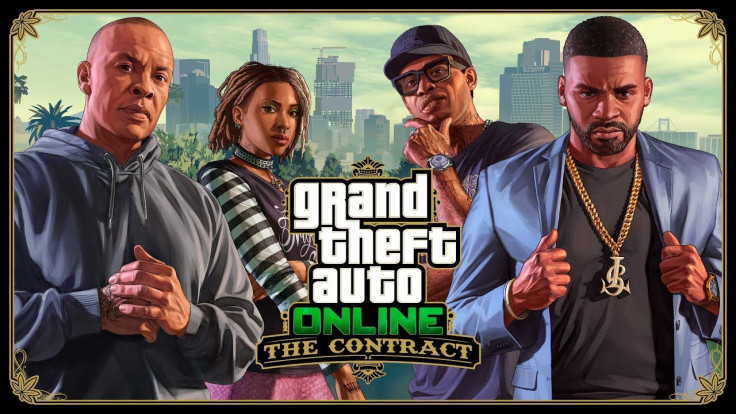 © Copyright IBTimes 2023. All rights reserved.