'Gypsy' Co-Stars Naomi Watts, Billy Crudup Are Now A Real-Life Couple!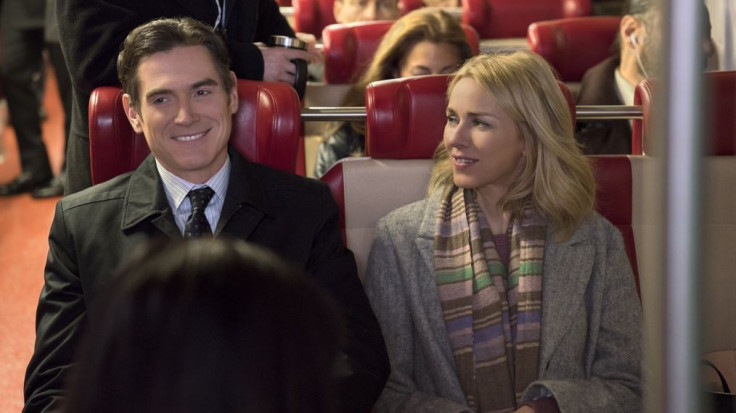 "Gypsy" co-stars Naomi Watts and Billy Crudup gave life to the roles of a married couple in the Netflix series. But just recently, it has been reported that they are also seeing each other in real life.
A source confirmed to People that the co-stars are dating for real just days after a photo of them holding hands in New York was released by Page Six. At the time, an insider said that Watts, 48, and Crudup, 49, were holding each other's hands while walking into a café for lunch. The same insider noted, "They looked happy and were laughing a lot then left again holding hands."
Read: Naomi Watts explains why she accepted the lead role in "Gypsy"
According to People, Watts and Crudup were also spotted spending time outside of the "Gypsy" set in March. During that time, the couple was on their way to a sushi place for lunch.
Prior to dating Crudup, Watts was in an 11-year relationship with Liev Schreiber. The estranged couple has two children together, Alexander "Sasha" Pete, 10, and Samuel Kai, 8. Watts and Schreiber split last year.
In an interview with Vogue Australia in May, Watts revealed that she and her ex are trying to be civil for the sake of their two children. "I mean, I'm single, I'm co-parenting. I'm doing okay… There are good days and bad days and Liev and I are on great terms and we're trying to do our absolute best for the sake of the children and we hope to keep moving forward in that way," she said.
Meanwhile, Crudup was previously in a relationship with Mary-Louise Parker. According to People, the actor left Parker while she was pregnant with their child so he could be with actress Claire Danes. Crudup and Danes were together for four years before they separated in 2006.
In her memoir "Dear Mr. You," Parker detailed some of her experiences with the men in her life. Despite not mentioning Crudup's name, there were speculations that the chapter, titled "Dear Cabdriver," was about her experience being left alone by the actor while she was pregnant. "I am alone. Look, see? I am pregnant and alone. It hurts to even breathe," she wrote.
© Copyright IBTimes 2023. All rights reserved.