Halle Berry Talks Love And Aging With InStyle Magazine; She Also Reveals She Is Related To Sarah Palin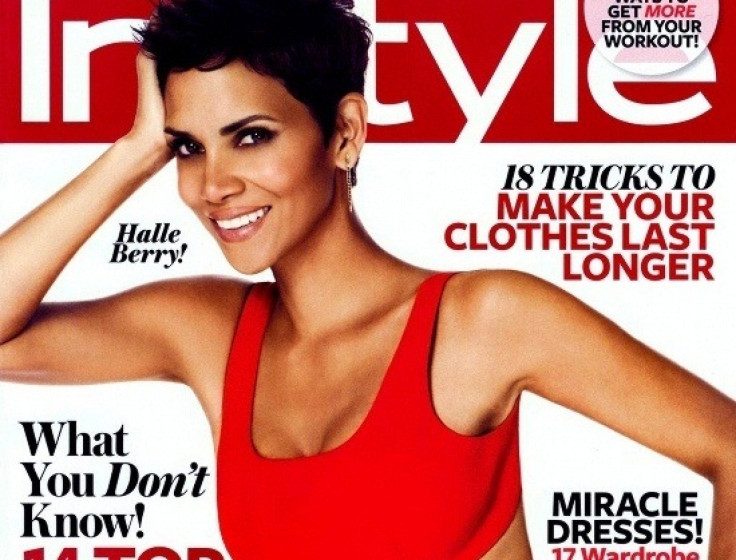 Halle Berry graces the cover of the November issue of InStyle magazine sporting a hot red cut-out dress.
The 46-year-old beauty spoke with the magazine about her regrets, her upcoming marriage to Olivier Martinez, and her thoughts on getting older.
"Throughout my career I have been talked out of things I wanted to do, and when I look back I think, I should have followed my instincts," Berry admitted, when asked about what she would do differently in her acting career.
Although she may have regrets about not doing some projects, Berry won an Oscar for Best Actress in 2009 for the film "Monster's Ball."
Berry also spoke about French actor Martinez, to whom she is engaged after a slew of breakups and a divorce.
"I'm a hopeless romantic, and I won't stop till I get it right! [Olivier's] silly, a clown, and very much the life of the party, which is good for someone like me."
Berry, who is still one of the most gorgeous actresses in Hollywood, and in the world, said of the aging process: "Don't stress about your age or fight it. Appreciate the young women who look like you once did, but don't strive to be like them. You're moving into a new phase of your life — embrace it. That's what I hope to do."
Earlier this week, on "Extra," Berry told host Jerry Penacoli that she is related to former vice presidential candidate Sarah Palin -- although she didn't specify how she is related to the politician.
"You wanna know who I'm related to?" said Berry. "Sarah Palin … That's what I said, 'Nooo!' Some twisted way -- somebody sent me this information that she was my distant [relative]."
Berry stars this month in the film "Cloud Atlas" alongside Tom Hanks.
© Copyright IBTimes 2023. All rights reserved.