'Harvard's Finest': David Hogg's Intelligence Called Into Question Over 'Coyote' Tweet
Harvard University student David Hogg, famous for his activism following the Parkland, Florida, 2018 school shooting, sparked a conversation on Twitter Thursday night when he posted about President Donald Trump's comment on "coyotes" during the presidential debate.
During the final debate ahead of the Nov. 3 election, President Trump was asked about immigration and why there are children being taken away from their parents at the U.S. border.
"The U.S. can't locate the parents of more than 500 children. So how will these families ever be reunited?" moderator Kristen Welker asked.
President Trump responded by saying the children were being brought into the U.S. "by coyotes and lots of bad people" who "used to use them to get into our country."
The term he used, "coyote," pertains to human traffickers and smugglers that sit along the U.S.-Mexico border. This means that President Trump was explaining that these children weren't stripped from their parents by Americans, but by cartels and gang members in Mexico.
Post-debate, Hogg, 20, shared his thoughts on this comment on Twitter. "Imagine calling the immigrant parents that bring their children to the United States for a better life 'Coyotes.' The level of xenophobia is sickening."
His tweet has received 28.9K comments, 10.8K retweets, and 21.5K likes to date. Many of the responses are questioning if he researched the term before using it in a tweet.
As a result, Harvard trended on the social media platform on Friday with many using its name to post digs at the student's intelligence.
One trend among commenters includes users labeling Hogg as "Harvard's finest."
This is far from the first time Hogg has made headlines. After surviving the Marjory Stoneman Douglas High School shooting in February 2018, Hogg became a well-known figure for being outspoken about gun laws. He also was the talk of the media in December of that year when he was accepted into Harvard University after receiving only 1270 out of 1600 score on the SAT, according to Insider.com.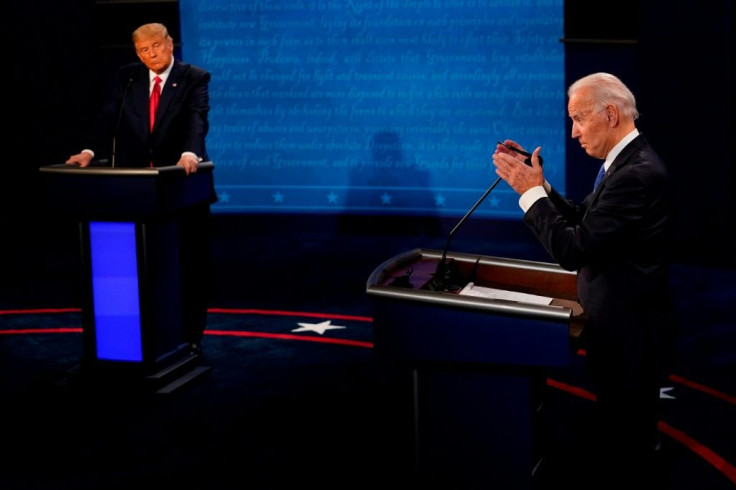 © Copyright IBTimes 2023. All rights reserved.