Have Americans Moved On From COVID-19? Optimism About The Pandemic Ending Drops
A Gallup poll released Wednesday found that optimism about the COVID-19 pandemic has fallen in recent months.
While the pandemic-era restrictions are no longer, cases remain steady. Over the past month, cases average 40,000 a day with 400 deaths, CNN noted.
Gallup found that 42% of people say the COVID-19 pandemic is getting better. This is down from 63% in the same survey conducted from April to May.
Broken down by political parties, 77% of Republicans say the COVID-19 pandemic is getting better. Only 56% of Democrats say the same. Most also do not think the pandemic is over because cases usually surge during the fall and winter seasons.
Only 33% of people believe the pandemic is over. That is one point lower than when Gallup conducted the survey in April. Most people (67%) still believe the pandemic is not over.
Two-thirds of people think cases will increase a lot (23%) or "a moderate amount" (43%). The same difference among party lines exists with predictions in the rise or fall in cases. Half of Democrats predict a moderate rise in COVID-19 cases over the next few months. Only 36% of Republicans say the same.
Still, only 35% of people are very or somewhat worried about COVID-19. The percentage of people concerned about the pandemic is the same since the fall of 2021.
Americans also have little confidence that they can protect themselves from COVID-19. More than half of the population had COVID at least once. The rise and creation of new variants, especially more contagious ones, means people are also less confident in vaccines.
Gallup found that 26% of Americans are confident they can protect themselves. This is down from a high of 51% in April 2021. However, a little less than half of those surveyed are "somewhat" confident they can protect themselves (48%). Another 26% are not confident at all. Forty-six percent are confident the COVID-19 vaccine will protect them.
"The majority believe their life will never be the same as it was before the pandemic began," Gallup wrote. "Public confidence in COVID-19 vaccines' ability to protect people from new variants is waning."
That could be the reason many have abandoned health guidelines.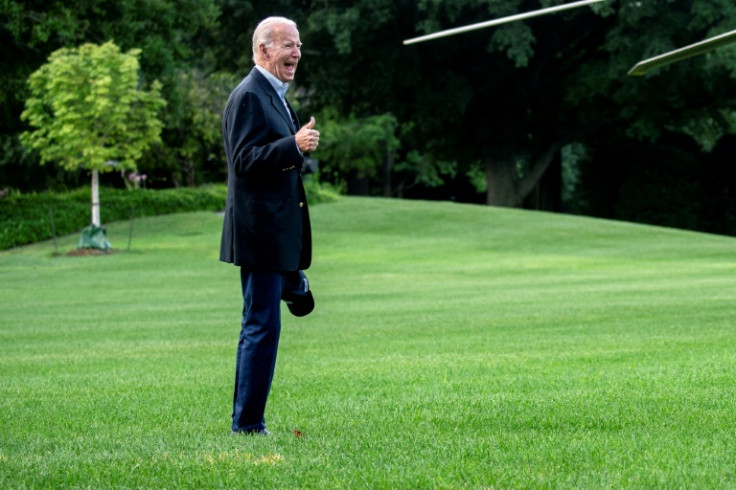 © Copyright IBTimes 2023. All rights reserved.