Hawaii Faces Largest Fire Ant Infestation Till Date As Insects 'Rain Down On People'
KEY POINTS
The infestation is estimated to be anywhere between 13 and 35 acres
The origin of the ant infestation is believed to be a private property on Kauai
The infestation came to light with the discovery of millions of fire ants at Wailua River State Park
Little fire ants are becoming a bit too fiery for the Hawaiian residents as they wreak havoc on the islands, much to the chagrin of the people.
The current infestation, said to be the largest on record, was estimated to be anywhere between 13 and 35 acres. The origin of the ant infestation is believed to be a private property on Kauai, the fourth largest island in Hawaii.
The infestation came to light with the discovery of millions of fire ants at Wailua River State Park in eastern Kauai. The infected area is very close to the Wailua River. Here, the fire ants "can easily float down and create multiple colonies," general outreach specialist Haylin Chock, of the Kauai Invasive Species Committee, told SFGATE. "That's really the concerning part."
Other islands, including Hawaii, Maui, and Oahu, have not been spared with "a varying degree of infestation" on each, according to Hawaii Ant Lab's Heather Forester.
"They're changing the way of life for our residents here in Hawaii," Forester said, reported SFGATE. "You used to be able to go out hiking and go to the beach. They can rain down on people and sting them. The stings are different for different people. In heavily infested areas, the ants can actually move into people's homes. We have a lot of reports of them stinging people while they sleep in their beds."
The fire ant stings result in red, swollen welts that burn and itch. In some cases, the stings can turn into painful pus-filled lesions, as per WebMD.
These Welts can "last for weeks," the Kauai Invasive Species Committee said, reported ScienceAlert.
If the ants manage to reach the water, there will be pandemonium.
"That would infest the entire state park," Chock said. "If they are at that point, they can start climbing trees. It's like a paradise for them. If that happens, how are we supposed to know where they are?"
While it is unclear whether the infestation has reached the river, Chock is confident that their team has managed to control the situation.
"At the phase we're at right now, it's too early to call," Chock said. "Our team is really good at what they do. I'm going to say that we're hopeful that it hasn't spread that far. I'm confident that we can keep it contained."
The Kauai Invasive Species Committee is encouraging people to avail themselves of the free-at-home test kits to detect the presence of the menacing ants. On detection, the pest-control crew baits the fire ants with poison-laced food, which they carry back to their colonies.
These fire ants are not native to Hawaii, but are an invasive species that first came to the islands more than two decades ago. Central and South America are the native places for these ants.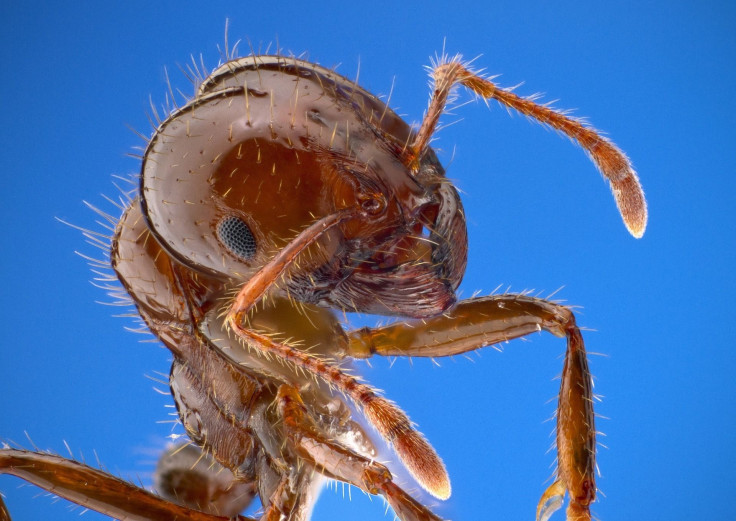 © Copyright IBTimes 2023. All rights reserved.