'Healthy' Mom Dies Of Cancer, Allegedly Thought She Just Had COVID-19 Vaccine Side Effects
KEY POINTS
Vivienne Holland, 72, died of liver and stomach cancer months after she received her COVID-19 vaccine shot in February
She felt "breathless" and "very tired" prior to her diagnosis, which she and her family initially attributed to the vaccine
It was unclear what specific vaccine she took and if she had any prior underlying health conditions
A 72-year-old British woman who was described by her family as "healthy" and "energetic" allegedly died of cancer earlier this month after she received her COVID-19 vaccine shot.
The woman, identified as Vivienne Holland, started to become "breathless" and "very tired" after she received her vaccine in February of this year, the Manchester Evening News reported. Additionally, her appetite deteriorated and she began having "difficulty walking far distances," according to the outlet.
"I don't know what's wrong with me, this isn't like me at all," Holland was quoted as saying prior her demise.
The Atherton mom and her family initially thought the symptoms were side effects of the vaccine she took — which was not disclosed — as it had reportedly caused some tiredness as well.
"It was clear mom wasn't well, this was very unusual," Holland's son, Ian, said. He described Holland as a "healthy, energetic woman, who looked younger than her actual age."
"Even the nurses had to double check they had her notes correct about her age," he explained.
It was unclear if Holland had any prior underlying health conditions.
The family later decided to seek help after the problems kept getting worse, and she was diagnosed with stomach and liver cancer on June 10.
Doctors found that the cancer was "very aggressive" and "had spread" following a procedure at the Royal Bolton Hospital, according to the report. Holland was told her condition was terminal by July 22.
Holland was then moved to Hindley Hospice by Aug. 6, and she died in the facility two days later.
"Everyone is in total shock at how quickly mum deteriorated. A short nine weeks," Ian said.
Tributes for Holland poured in from family, friends and members of the Atherton community, who knew her as a dinner lady at Park Lee School for 17 years, following her death.
"From the day we met, we've been friends, more like sisters really... You've been taken away but my memories will stay forever close to my heart, RIP Vivienne, my lovely dear friend," one of Holland's friends, Kath, said.
"From the age of seven, Vivienne and I grew up together. We have shared so much, we were always there for each through our life. I'm going to miss my dear friend," another friend, Susan Harris, said.
Expert medical groups recommend most patients with cancer or a history of cancer to get a COVID-19 vaccine, according to the American Cancer Society. Vaccination, however, depends on many factors, such as the type of vaccine, the type of cancer a person has or had, as well as the condition of their immune system, among others.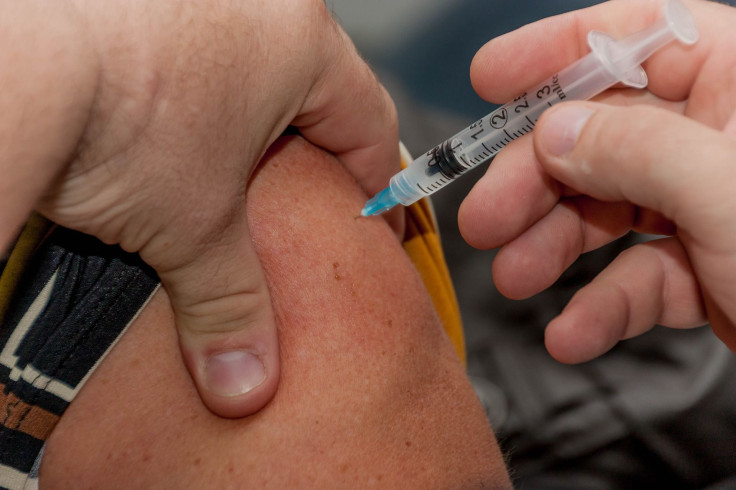 FOLLOW MORE IBT NEWS ON THE BELOW CHANNELS