Heart Inflammation From Pfizer, Moderna COVID-19 Vaccines Higher Than Expected: CDC
KEY POINTS
Scientists expected between 10 to 102 cases of heart inflammation in 16- to 24-year-olds
The CDC said there were 475 cases of heart inflammation among people aged 30 and younger
The agency will convene an emergency meeting on June 18
Preliminary data show higher-than-expected rates of heart inflammation among younger adults who received their second shot of COVID-19 vaccine from Pfizer/BioNTech or Moderna, the U.S. Centers for Disease Control and Prevention said.
The agency Thursday revealed that its vaccine safety monitor system received 275 reports of myocarditis or pericarditis in 16- to 24-year-olds who received their final dose of the COVID-19 vaccine, as of May 31.
Initially, scientists expected between 10 to 102 cases of heart inflammation in that age group, the CDC said.
The agency also stated there were a total of 475 cases of heart inflammation among people aged 30 and younger — most of whom were hospitalized. As of May 31, 15 of these patients remained in the hospital, three of whom were admitted in intensive care.
"It's a bit of an apples-to-oranges comparison because, again, these are preliminary reports. Not all these will turn out to be true myocarditis or pericarditis reports," Dr. Tom Shimabukuro, a member of the agency's Immunization Safety Office, warned.
Dr. Cody Meissner, a member of the FDA's Vaccines and Related Biological Products Advisory Committee and a professor of pediatrics at Tufts University School of Medicine, raised concerns about possible scarring of the muscular tissue as a result of heart inflammation.
"I think that's unlikely but we don't know that," he said, adding: "So, before we start vaccinating millions of adolescents and children, it's so important to find out what the consequences are."
The CDC said it will convene an emergency meeting on June 18 where its advisers will discuss the higher-than-expected number of myocarditis or pericarditis cases in Pfizer and Moderna vaccine recipients.
The preliminary report came before a Thursday meeting between the CDC and the U.S. Food and Drug Administration's advisory panel to discuss authorizing the use of COVID-19 vaccines in younger children.
Earlier this week, Pfizer announced plans to use its vaccine doses in children as young as 6-months-old in a clinical trial as it is wrapping up a study of its vaccine's efficacy among children as young as 2.
In a Thursday press release, Moderna said it has also asked the FDA permission to use its COVID-19 vaccine for adolescents.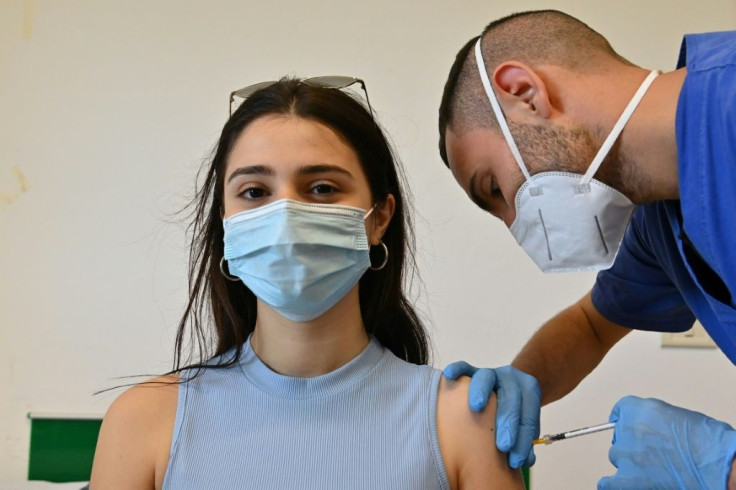 © Copyright IBTimes 2023. All rights reserved.