Henry Cavill Says He Wants To Play Superman Again: 'Cape Is Still In The Closet'
Henry Cavill may have several projects lined up for him, but "Superman" continues to occupy a special place in his heart. The 38-year-old actor has revealed in a recent interview with The Hollywood Reporter that he still wants to play the iconic superhero.
"There is still a lot of storytelling for me to do as a Superman, and I would absolutely love the opportunity," he told the outlet.
Cavill went on to discuss the plot of 2013's "Man of Steel," where his character faces General Zod in a battle and makes the tough decision of killing the supervillain.
"The killing of Zod gave a reason for the character never to kill again," the actor explained. "Superman falling to the ground and screaming afterward — I don't think that was originally in the script, but I wanted to show the pain he had. I did far more emotional takes they didn't choose; tears were happening."
"He just killed the last remaining member of his species," he continued. "That's the choice he made in that moment, and he'll never do that again. There's an opportunity for growth after that, to explore the psyche of Superman as a deep, seemingly invulnerable god-like being but with real feeling on the inside."
"As I always say, 'The cape is still in the closet,'" he cheekily added.
DC announced in May that they were working on a Black Superman film, which made fans excited as it would mark the return of Cavill's superhero character on screen.
When asked about the said project during the interview, the actor replied, "It's exciting — Superman's far more than skin color."
"Superman is an ideal," he said further. "Superman's an extraordinary thing that lives within our hearts. Why not have multiple Supermen going on? Joaquin Phoenix did a wonderful Joker movie; so what if it's not tied to the rest of [the franchise]? They have multiple Superman comic book storylines happening at the same time."
Zack Snyder was also mentioned in the conversation. The director reportedly recalled that fateful moment back in 2010 when he became certain Cavill was his "Superman" for his "Man of Steel."
Snyder was shooting for some test footage when he asked Cavill to try one of Christopher Reeve's original spandex suits from the 1980s "Superman" films.
"When you see the suit on the ground, it's kind of shriveled up, it's just spandex, it looks like, 'Oh God, that's not going to be cool,'" Snyder said as per The Hollywood Reporter. "Henry put it on in this trailer. And there's a version of this where he comes out and is like, 'I'm Superman!' and you're like, 'OK, it's Halloween.'"
"But Henry came out and even the crusty grips we hired for the test got quiet, the director continued. "Everybody was heart-attack serious. He had just the right energy. We were like, 'Oh, he's Superman. That's what Superman looks like.'"
It might have been a eureka moment for Snyder, but Cavill was thinking of something else at that moment.
"If I'm going to be honest, what was going through my mind was, 'Lord, I'm too fat to be wearing this suit right now,'" the actor confessed. "And also, 'I can't believe I'm actually doing this' — there was a sense of excitement, achievement, and nervousness."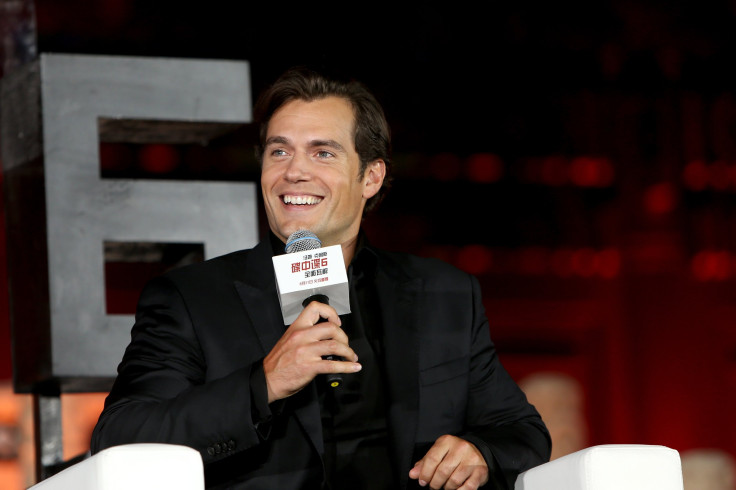 © Copyright IBTimes 2023. All rights reserved.